Gülsim Ali İlhan and Uğur Güneş, the lead actors of the Al Sancak series, answered questions from their fans. In the program broadcast on TRT's youtube channel, two actors made sincere confessions.
The duo, who agreed that the cinematographer of the series is the funniest and most hardworking name, also showed themselves in eating the most. Uğur Güneş said, "I am a glutton, I accept it. I love to eat," he said.
For Gülsim Ali İlhan, who stated that he ate badly, Uğur Güneş shared that his partner talked a lot on the set, saying "You would be the one who talked the most" as a joke expression.
The AlNad tag is constantly used on social media. Fans of the action-packed series liken the characters of Ali and Nadia to each other. Thousands of posts are made every week through this hashtag in the social media environment.
Uğur Güneş expressed that they were pleased with the interest of the fans by saying, "We are happy, we like it".
Gülsim Ali İlhan shares the same feelings. The actress said, "I think you do it very well, you choose the music very well. "I share most of them," she said.
Mentioning that the necklace she had been wearing since the past was auspicious for her, Uğur Güneş said that she had nothing else.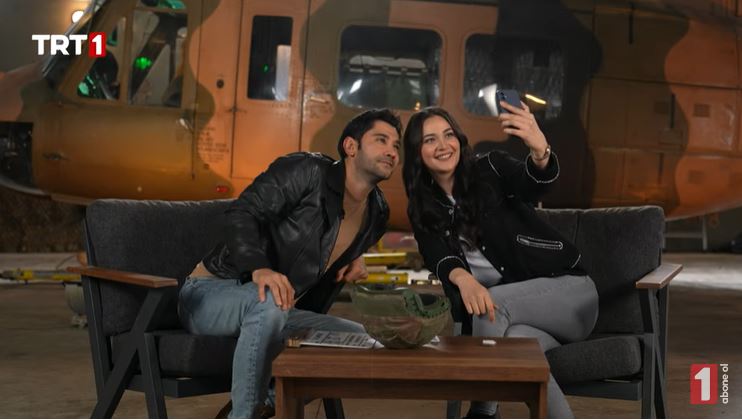 Gülsim Ali İlhan, who stated that she made a totem, said that she thought it would be bad if she was late for a meeting.
Uğur Güneş described his partner with his loving, good-hearted and cheerful words.
Gülsim Ali İlhan, on the other hand, her partner; She described it with the words emotional, understanding and animal-loving.
Both actors love potatoes very much. Do you know that Gülsim Ali İlhan's nickname on the set is potato? The actress stated that she was nicknamed "Mashed Potatoes" at home.
Uğur Güneş stated that he loved the TV series called 7 Numara (Number Seven), which was broadcast on TRT1, while his partner counted 3 TV series.
Explaining that she loves Gönül Dağı, Diriliş Osman and Al Sancak TV series, Gülsim Ali İlhan introduced 3 TV series in which she also took part in TRT1.