The first trailer of Show TV's new series "Arak", produced by Most Production and produced by Murat Can Oğuz, has aroused great curiosity with its cast and story.
The trailer, which featured fast-paced scenes and impressive plans, received great acclaim as soon as it was released.
İlker Kaleli and Öykü Karayel, who will appear on the screen as a couple for the first time, received appreciative comments on social media.
Since the duo İlker Kaleli and Öykü Karayel have been away from the screen for a while, their fans are eagerly waiting for the new project.
The partnership of two successful names is also eagerly awaited. İlker Kaleli and Öykü Karayel, who are expected to impress the audience with their harmony and energy, have already created a great wave of excitement.
The names that will appear in the side characters of the Arak series also seem to be very experienced actors. Names such as Bennu Yıldırımlar, Tülin Özen, Mehmet Özgür, Yıldıray Şahinler, Kerem Arslanoğlu, Bedir Bedir immediately attract attention.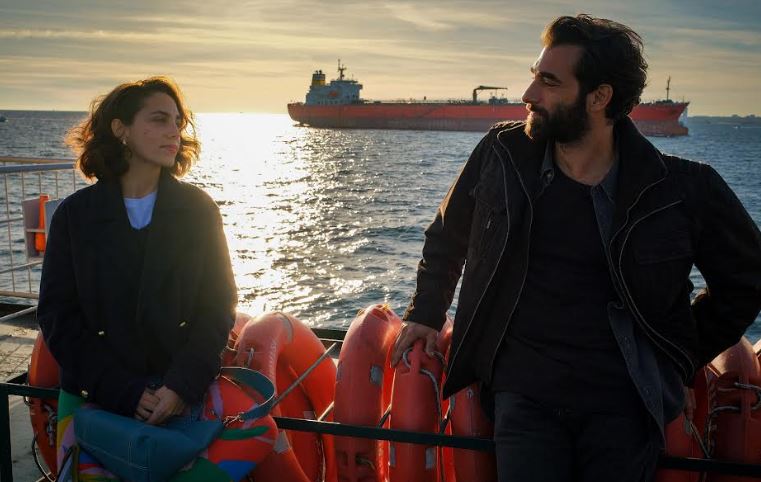 The cast of the series also includes; There are also notable names such as Furkan Kalabalık, Demircan Kaçel, Cem Zeynel Kılıç, Görkem Kasal, Beril Kolcu, Ilgaz Kaya.
Arak is directed by Ender Mıhlar, while the script is written by Ayberk Çınar, Murat Can Oğuz and Aslı Gönülay. The series has a different story.
"Arak", which will bring to the screen with a powerful narrative the gripping story of Kara (İlker Kaleli), who takes action to take revenge on those who stole his life, and Zeynep (Öykü Karayel), whose paths unexpectedly cross with the young man, will start soon on Show TV.