Kardeşlerim (My Brothers and Sisters) series, which has been watched with interest for the third season on ATV, also made the younger generation actors known and loved by the masses. Especially Su Burcu Yazgı Coşkun and Onur Seyit Yaran, who are Asiye and Doruk in the series, have a special place in the hearts of the young people who watch the series.
While the two actors, who are frequently on social media, have a leap in their careers with their TV series, they also experience the happiness of becoming famous and popular figures at a young age. Onur Seyit Yaran recently went on a trip to Spain, which showed that his fame had already crossed the borders of Turkey.
Onur Seyit Yaran, who went to Madrid and made interviews with different institutions for 4 days and was a guest on the channels, was met with great interest by his fans. Kardeşlerim series is very popular in Spain and is on the agenda of the country as a production that draws attention with its ratings.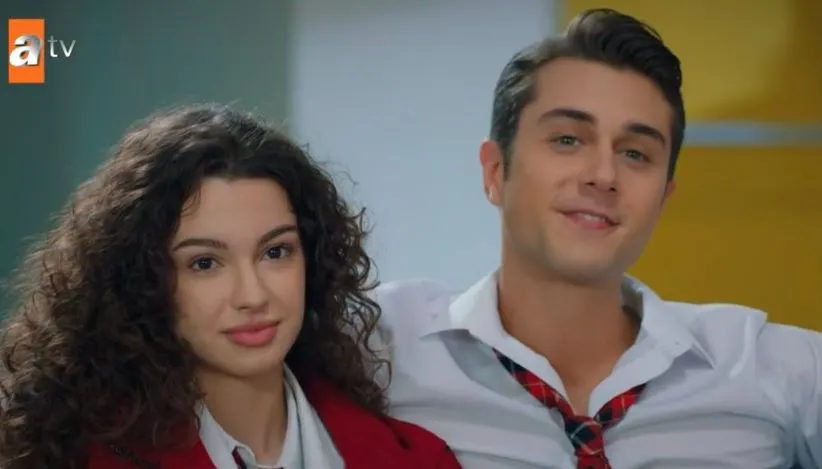 Onur Seyit Yaran also drew attention with an interview he gave during his visit to Madrid. The actor also responded to those who were curious about him between the lines.
The actor, who is followed with interest by his fans in Turkey, was presented with the title of "I am a passionate person" in his interview in the Spanish newspaper. In his interview, which is stated to have won the love of his fans with his closeness and sympathy, it is stated that he broke records with the series "Kardeşlerim" broadcast on Anten 3 channel, and it is stated that he stole the hearts of his fans in the country he went to for promotion.
When asked what the role of Doruk means to him, the actor answers, "Putting myself in his place has been a great opportunity in my career". In addition, when asked about her relationship with Su Burcu Yazgı Coşkun, who gave life to the character of Asiye in the series, the actress answered, "We are very good friends in the series."
"How is your relationship with your colleagues behind the camera?" "We have a very good friendship as we try to make each other's work easier. We are very good friends, especially with the actor who played my father," replied Onur Seyit Yaran.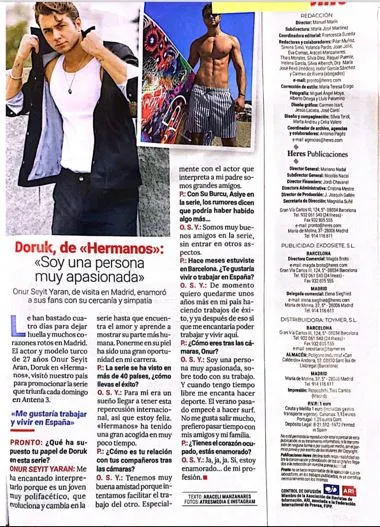 Asked about her life outside the set, the actor said, "I am a very passionate person, especially in my job. And when I have free time, I like to play sports. I started surfing last summer. "I don't like going out much, I prefer to spend time with my friends and family," he said.
Onur Seyit Yaran, whose love life has always been the subject of curiosity, said, "Do you have someone in your heart, are you in love?" to the question He drew attention with his response, "Ha ha ha yes, I'm in love… with my profession".
The actor, who shared his happiness in the face of the great success of the series abroad and the increase in interest after its sale to different countries, said, "It was a dream for me to have an international impact, so I am happy. My brothers received great attention in a short time."