Recently, action series have become very important on the television screen. It is seen that the TRT1 series called Teşkilat (Organization) achieved great success in the first two seasons and continued very effectively in the third season.
This situation seems to have pushed many TV series producers and television channels to give more importance to action projects.
In the 2022 – 2023 season, action and adventure-oriented series began to be broadcast on television screens one after the other. Among these series, Dokuz Oğuz (Nine Oghuz), which started on Fox TV, and Al Sancak, which was broadcast on TRT1, stand out as military projects.
There is also the series Sıfırıncı Gün (Day Zero), which is broadcast on tv8, which tells a crime and revenge story. Actors in action series are also increasing rapidly.
Aybüke Pusat, Yasemin Allen and Deniz Işın also joined these names this season. Yasemin Allen is used to such stories and scenes as she has acted in action projects before.
However, the series was a little strange to the audience when they saw Aybüke Pusat and Deniz Işın with guns in their hands.
Although Aybüke Pusat took the lead role in the first two seasons of the action-packed Söz (Oath) series, she was in the role of a doctor in this project.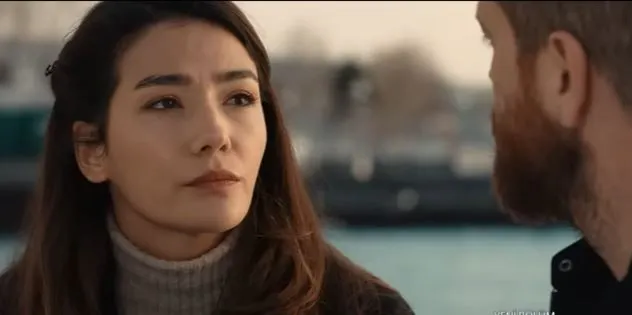 The duo of Aybüke Pusat and Deniz Işın appear on the screen with guns in their hands in the new season, and the audience is watching with great curiosity as they have just seen this situation.
But when it was revealed that tv8 would no longer support the series Sıfırıncı Gün, this project for Aybüke Pusat had to end while it had just begun.
The actress, who portrayed the character of Nisan, met with Engin Öztürk once again in the lead role after the Netflix series 50 m2.
However, the series of Sıfırıncı Gün, which excited the fans of the duo, will bid farewell to the screen after the 6th episode aired, as it received low ratings.
No one knows when Aybüke Pusat fans will see the famous actress on the screen with her action scenes.