There are remarkable developments in the Baba (Father) series, which Show TV broadcasts on Tuesday evenings. New surprises emerge every week in the story of the series, and the steady trend in the ratings does not go unnoticed. There were serious ratings losses in many TV series during the month of Ramadan. However, the Baba series does not go down from the 5th rate in the AB and ABC1 categories and has been showing a stable trend for weeks.
The reason why the series is wanted to continue in the next season is the desire to revise the story and meet the audience with a much better fiction next season. The Baba series, signed by Ay Yapım, was expected to be a project that would mark the year 2022, but this did not happen.
The series is a production that continues in the middle ranks and its story is often criticized. However, in the second season, things may develop completely differently and the Baba series may come to the fore. You can see the real big break of the Baba series, which is expected to be prepared very well for the 2022-2023 season, which will start in September, in the next season.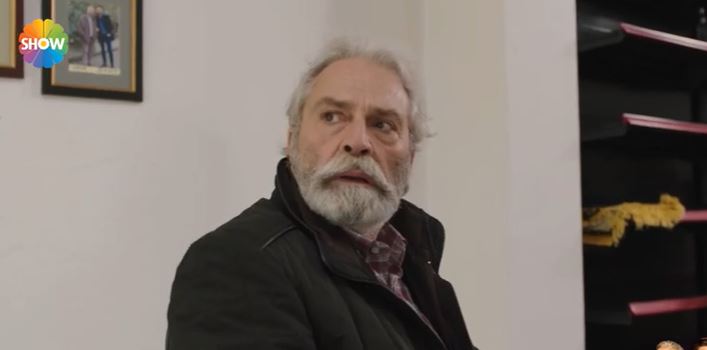 Haluk Bilginer and Tolga Saritas take the lead roles in the Baba series, which is expected to make the first season finale at the end of May. The 11th new episode trailer of 'Baba' will air on Tuesday, April 26th. After the threats of Servet, in the promotion where Emin talked with great disappointment, Servet said, "I will throw them all, one by one, I will throw them out of the mansion!" The words stand out.
While the tension rises at the moments when Kadir and Servet come face to face, what will happen in Ahmet and Büşra's court is eagerly awaited. While the moments when Büşra comes to Emin's grocery store in a wedding dress astonish the audience, "Are Büşra and İlhan getting married?" comes the question.
The 10th episode of the Baba series aired last week was again ambitious. In the final scene of the exciting episode, Emin, who learned that his son had tried to kill someone and could not believe what he heard, took his breath next to Servet and could not stand it and hit him.
Shocked by Servet's steadfast response, Emin took another blow with his son's vengeful words. While the state of Servet, whose eyes are full of hatred and greed, increases the tension; It was a matter of curiosity what Emin would do in the face of this situation.
Gökhan Horzum and Ekin Atalar are writing the story of 'Baba', the screenplay is by Ekin Atalar, and the director is Çağrı Bayrak. 'Baba' is on Show TV with its new episode on Tuesday evening at 20.00!