Edip Tepeli, who portrays the character of Kavruk in The Ambassador's Daughter, gave happy news from social media together with his wife Ayşecan Tatari.
Both players shared the good news by sharing the same from their Instagram accounts. "I kissed you from your child," they wrote in the couple's messages.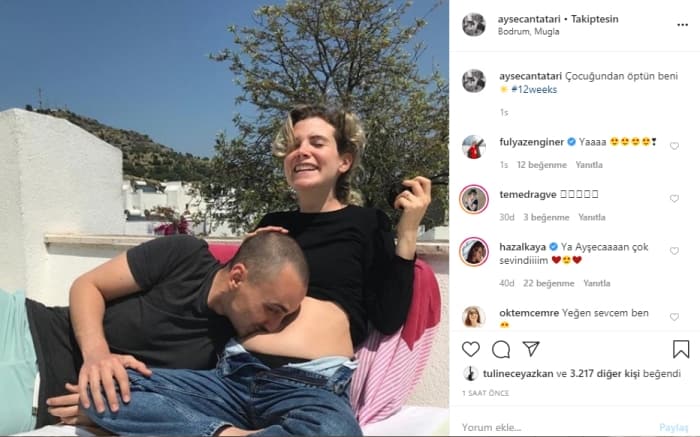 The couple, who married in New York in 2017, gave the good news that they were expecting a baby with this sharing.
The happiness of the couple living in Bodrum was apparent from all aspects.
It was learned that Ayşecan Tatari was 12 weeks pregnant. Fulya Zenginer, Öykü Karayel, Hayal Köseoğlu, Hazal Kaya, and Demet Evgar made congratulations to the couple.