Famous Actress Esra Bilgiç came to the screens with the last period TV series, Kanunsuz Topraklar (Unlawful Lands), which was broadcast on Fox TV. After the early finale of the series, it was said that the actress received an offer from the Terzi (Tailor) series, which was shot for Netflix. It was also revealed with her own statement that the actress, who could not agree with OGM on some conditions, did not accept the offer.
Esra Bilgiç, who has been away from the screens for a while, posed in a wedding dress for the Weedding supplement of L'officiel Magazine. The beautiful actress, who also shared her remarkable poses on her social media account, received commendable comments from her fans.
The following statements about the famous actress were included in the magazine; "Esra Bilgiç, although she looks like a charming fairy girl in a wedding dress, is in reality a woman with a firm footing on the ground."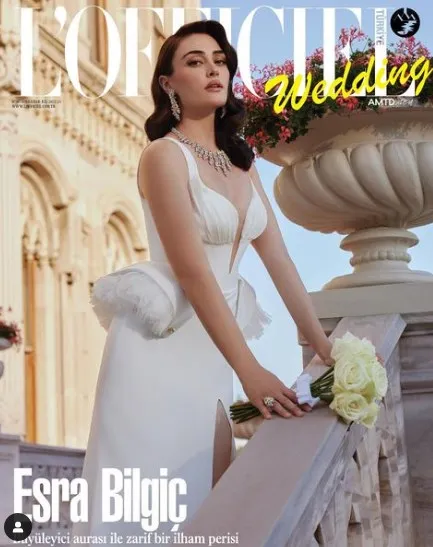 The actress, who wore many wedding dresses in different styles for the wedding issue of the magazine, also talked about her thoughts on marriage in the interview;
Esra Bilgic marriage; She defined it as the desire to walk hand in hand on the path of life of two people who get along well with each other, understand each other, love each other, respect each other, and have similar views on life and the life they dream of.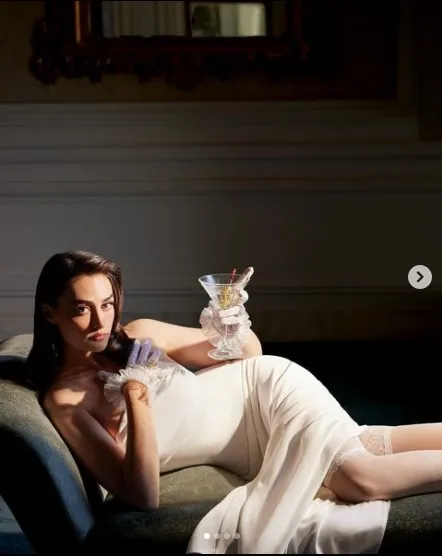 Fans of the actress to the photos; They commented, "It suits you very well" and "Don't let the evil eye be touched".
Esra Bilgiç will also make a name for herself with her new project. Famous actress, "Madam Corinne Lütfü", who is also known for her correspondence with Mustafa Kemal between 1913-1916 and who was a close friend of Atatürk, in the series Atatürk, which will be shot as a gesture of Disney Plus in 2023 due to the 100th anniversary of the Republic of Turkey. will give life.