Fans of the famous actress Bergüzar Korel have been waiting for her return to the sets for a long time. The name of the new digital series, which was planned to be shot when she was pregnant with her daughter Leyla and described as Kanlı Yayın (Bloody Broadcast), was changed to Düğüm (Knot).
Due to the fact that the producer was waiting for the actress to give birth to Bergüzar Korel and raise her daughter Leyla for a while, the Düğüm project was on the set with a little delay.
Bergüzar Korel has also started to appear on TV sets again with her blonde hair, which her fans have never seen before. The actress, who stunned everyone with her changing image, plays a very important role.
The new digital series called Düğüm, which is the subject of femicides, bears the signature of OGM Pictures and stands out as a detective thriller.
In the series, which will meet with the audience on the Amazon Prime Video platform in 2024, you will watch the struggle of a famous TV personality against femicide.
Within the framework of this subject, a series similar to the television programs that have examples in Turkey has been made.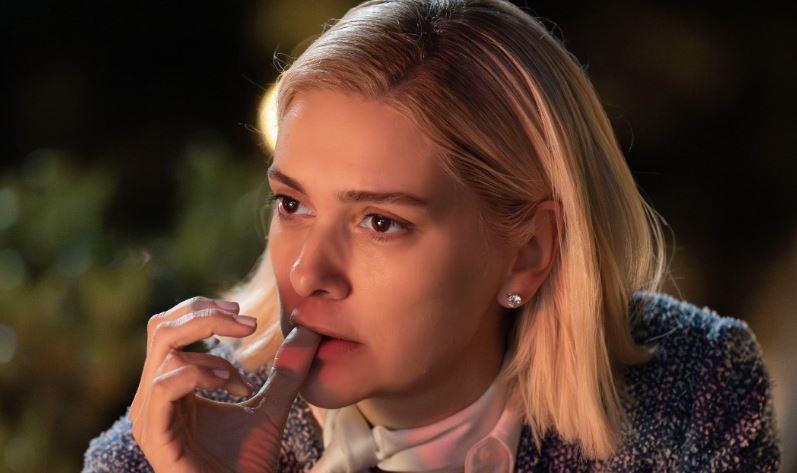 The story of the new digital series called Düğüm is as follows:
Neslihan Turhan, who has become everyone's favorite with her honesty, is a famous journalist at the peak of her career, presenting the "One Truth" program, which deals with missing and murder cases.
Neslihan's world built on honesty and justice is turned upside down when her only child, Can, is accused of killing his friend Leyla.
By protecting her son; Neslihan is faced with the most important decision of her life; Will she go after Leyla's murderer at the cost of putting his son in jail?