BirceAkalay's new tv series!
06 September 2018 Thursday, 19:33
'BirceAkalay' will play a new role in the new session.
She played in 'Black White Love' last season.
The name of the tv series is 'Don't Cry Mom'
The lead roles are Birce Akalay, Cansel Elçin and Özlem Yılmaz.
The shoot of the series began in Istanbul.
She acted for a long time, clinging to iron railings.
The shoot of the tv series lasted all day.
She took care with her red dress and short hairstyle.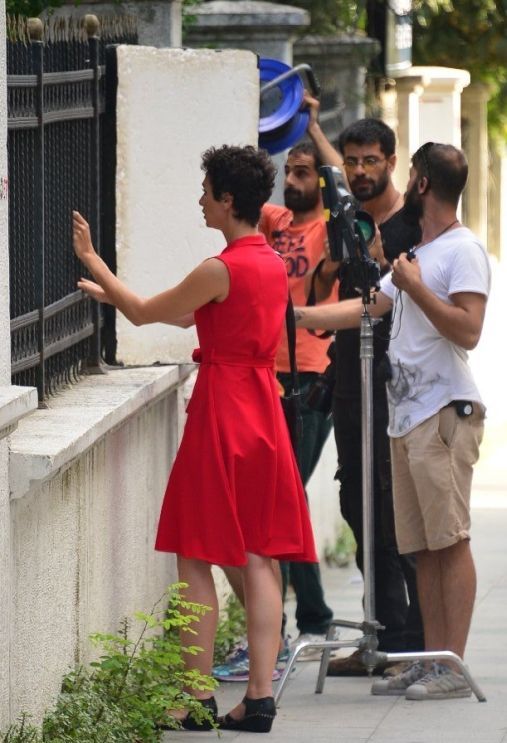 Birce Akalay haberleri için tıklayınız
« previous news
next news »