The youth series Duy Beni (Hear Me), broadcast on Star TV, did not make a great debut in the first episode, but with the second episode, it became a work that was noticed on the screen and connected the fans of the series to it. In addition to the fact that the story of the series was very impressive, it was one of the important factors of success that young actors and experienced names had a good harmony.
While Berk Hakman and Ege Kökenli stood out as experienced names, the impressive harmony of Caner Topçu and Rabia Soytürk among the young actors shook the social media. The characters of Kanat and Ekim influencing the audience and the good energy of the two young names ensured that the series Duy Beni continued on its way by getting good ratings.
Rabia Soytürk and Caner Topçu, the two young names of the series, which is expected to continue on its way in the winter season on the Star TV screen on Thursday evenings, admitted that they did not expect this success.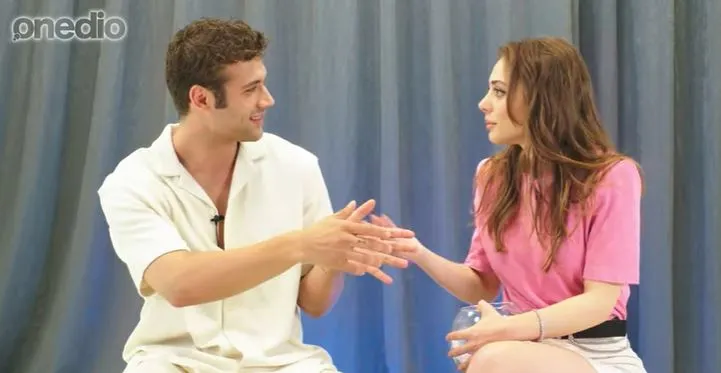 Both actors, who are guests of Onedio's youtube program, are very pleased with the point the Duy Beni series has reached. Answering a question from a viewer, Caner Topçu expressed his surprise by saying, "I thought it would be good, but I didn't think it would be this good."
Rabia Soytürk was of the same opinion as her partner. The actress said, "We were aware that we were doing a very good and different job as a team. However, I did not expect that it would be loved so much, especially by social media."
A very important process continues in terms of their careers for the two young actors, which reflects in every way they are in good harmony with each other.
Duy Beni series brought both actors to the fore, and it will not surprise anyone that the offers for the leading roles continue to increase in the next period.