Yalı Çapkını (The Golden Boy) series stands out as the most watched series on Friday evenings. The Yalı Çapkını, known as a series that exploded the ratings this season, is also shaken by the script criticisms from the audience. One of the most criticized names in the story of the series is the character of Pelin, and of course the person who is the subject of these criticisms is Buçe Buse Kahraman.
Pelin, who attracts attention as Ferit's lover in the Yalı Çapkını series, later became his mistress when Ferit and Seyran got married. The fans of the series have always been disturbed by the fact that the screenwriters put Pelin in the forefront, despite the fact that there was a couple like Seyran and Ferit that the audience loved very much. This situation has brought about reactions, up to the fact that the actor was lynched on social media from time to time.
It is not known what kind of mood they are in on social media who get angry with the character of Pelin and say insulting words to Buçe Buse Kahraman. However, Buce Buse Kahraman can't think of being in the place of Pelin character she plays.
While the young actress was struggling with the reactions on social media, she also had the trouble of explaining herself. In the interview on the youtube channel of Sabah newspaper, Kahraman's criticisms of Pelin's character drew attention.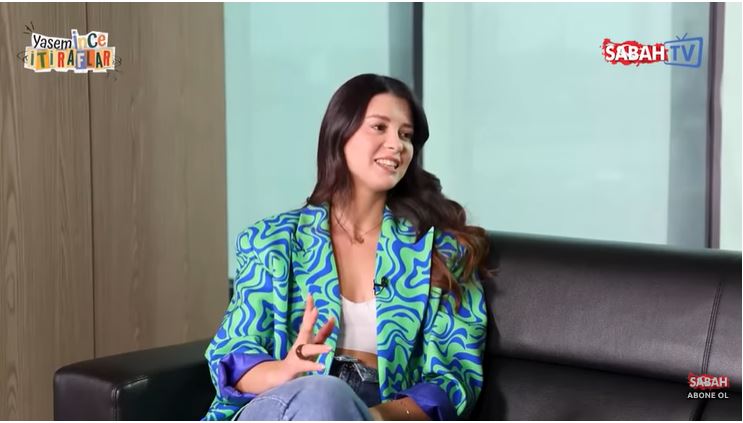 Underlining that no one is one-sided, the actress also said that she has similar aspects with Pelin. Kahraman, who criticizes Pelin, does not want to experience the situation the character has fallen into and expresses the following:
"We all have our good sides and our bad sides. Pelin is a reckless character, a sincere girl in herself. On the one hand, it's obsessed. She is very attached to someone, since she was little, she accepted her in every way. This is a difficult thing, I think. Buce wouldn't have done that, I wouldn't have accepted someone with everything."
Talking about her similarity with Pelin, the actress stated that she is also reckless and that if she wants to do something, no one can stop her and she will definitely do what she wants to do.
Buçe Buse Kahraman, who also stated that she would never put herself in Pelin's situation apart from this similarity, actually showed how unfair the harsh words of the fans of the Yalı Çapkını TV series were against her.
Expressing that Pelin's situation is very sad, the young actress said, "After a certain time, people become connected. It's hard to break that bond. At that point, I understand Pelin. So she's not a bad character for me. She's just a character living himself," she said.