Famous actor Burak Deniz is a name that is constantly on the agenda with his private life as well as his productions.
Lastly, the actor, who appeared on the screens with the Maraşlı series broadcast on ATV screens, started to fall in love with the famous model Didem Soydan in September 2020.
The famous couple, whom their fans like very much, ended their relationship last October. The duo of Burak Deniz and Didem Soydan made peace last month and started to appear together again.
The couple, who went on vacation together as soon as they reconciled, also attended the launch night of Disney Plus. Burak Deniz shared his photos with his girlfriend from the night on his Instagram account.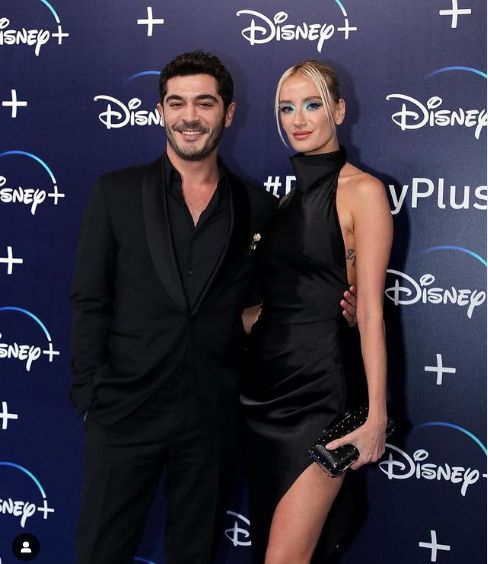 The famous couple who participated in the launch of the digital platform Disney Plus, which started broadcasting in Turkey, which took place in the Shipyard Istanbul on the Golden Horn, also drew attention with their harmony.
The photos of Burak Deniz and Didem Soydan, who prefer to wear black, received thousands of comments from their fans in a short time. The most comments were made with the evil eye bead emoji on the photo.
On the other hand, Burak Deniz first appeared before the audience in the Italian broadcast of Disney Plus before Turkey. A while ago, the actor starred in the serial version of Ferzan Özpetek's world-famous movie Cahil Periler (Ignorant Fairies).
Burak Deniz, who played in the last 4 episodes of the series, started to become more and more popular in Italy! The Cahil Periler was filmed for Disney Plus. Moreover, it is Italy's first domestic TV series shot for Disney Plus.