The talented actress Burcu Biricik, who has been admired on Kanal D screens for 2 seasons with her character "Nalan" in the TV series Camdaki Kız (Girl in the Glass), has a stable stance both in her business and private life.
The famous actress married her advertiser lover Emre Yetkin, with whom she has been together since 2006, in 2016. The happily married couple comes to the fore with their social media posts from time to time.
Burcu Biricik and Emre Yetkin, who spend their spare time traveling frequently, share lots of photos from the routes they travel on social media.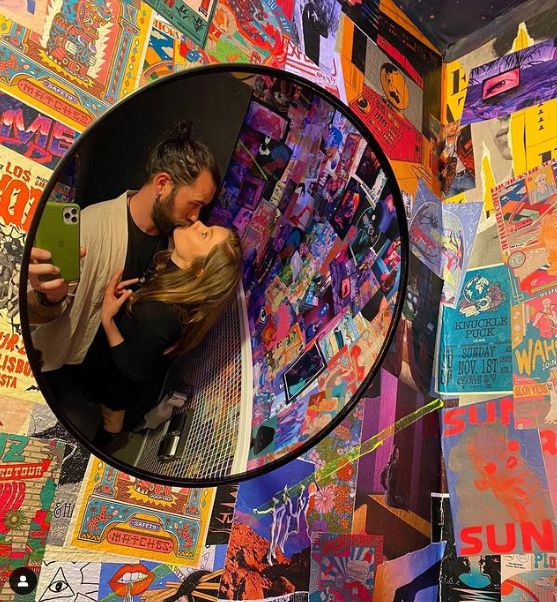 Burcu Biricik's last post on her Instagram account was quite romantic. The famous actress, who shared her lip-to-lip pose with her husband, enchanted her fans.
Burcu Biricik, who wrote 'Love' in her post, received many 'Maaşallah' comments from her fans. Some of her followers made very humorous comments on the actress's share.
A follower commented, "Feride should not see" under the photo, referring to the character of "Feride", the mother of the actress played by Nur Sürer in the TV series Camdaki Kız.
On the other hand, in the new episodes of Camdaki Kız, it is seen that the duo of Cihangir Ceyhan and Burcu Biricik are moving towards becoming a couple in the story. Does Nalan fall in love with Hayri, whom she finds close to her? The 37th episode trailer of the series, which suggests that Nalan's mother Feride learned about this situation, tells that new crises are coming.