The talented actress Burcu Özberk, who has met with the audience since the summer with the Aşk Mantık İntikam (Love Logic Revenge) series broadcast on Fox TV, is one of the most sought-after female actors in romantic comedy stories.
The duo, who met İlhan Şen in the lead role in the series and is a good TV series couple, is also talked about a lot on social media. Burcu Özberk said in a recent statement that the shooting of the series was intense and she did not have much time left.
The famous actress also actively uses social media. The last post of the actress on her Instagram account made her fans laugh.
Burcu Özberk met with actor Anıl Altan and his daughters, with whom he played a role in the TV series Aşk Mantık İntikam for a while, and fun images emerged.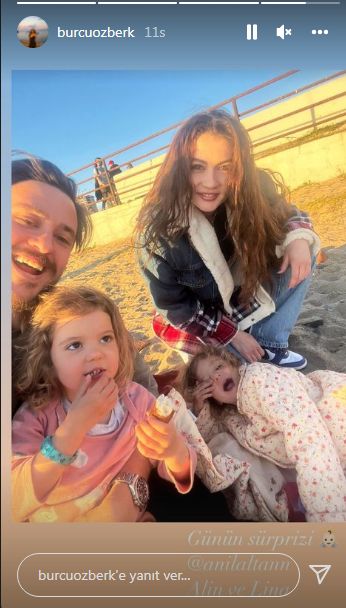 Anıl Altan, who is married to his colleague Pelin Akil, accompanied their father and daughters in Burcu Özberk while enjoying the sunny weather on the beach with their twin daughters Alin and Lina.
The duo of Anıl Altan and Burcu Özberk also took part in the series Aşk Mantık İntikam for a while, and Anıl Altan was included in the series for a while with the character of 'Ayaz'.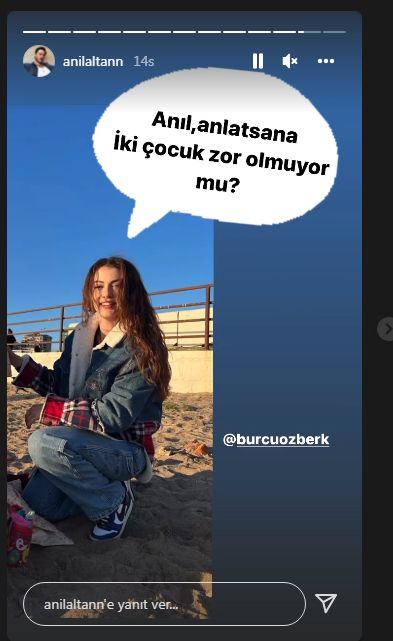 The two famous actors, who came together in the open air, had fun with Anıl Altan's daughters like children. Burcu Özberk did not neglect to get tips about childcare from her friend.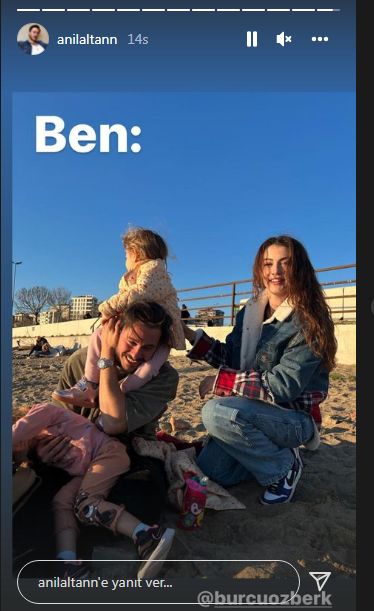 Fun images shared by Anıl Altan on his social media account also enchanted Burcu Özberk fans.