One of the popular TV series of Kanal D screens, Camdaki Kız (Girl in the Glass) performed successfully for two seasons and started the third season with its 48th episode last week. While the excitement continued in the story of the series, the success of acting was appreciated by the audience. However, everyone was very surprised at the rating rates.
Camdaki KIz finished second in the AB, third in ABC1 and fifth in the all-person category. Those who saw these results immediately realized that their first-place success in the first two seasons would not be so easy anymore. Especially the strong debut of the series, Gelsin Hayat Bildiği Gibi (Come life as it Knows), which started in the summer period, and the effective performance that continued it, turned the calculations upside down.
An episode in which Burcu Biricik enchanted her fans in the character of Nalan was left behind, but everyone's minds began to be confused with the ratings. Despite the above-average ratings in the AB and ABC1 categories, it seems that this was not a very successful situation for the series when we look at the past seasons.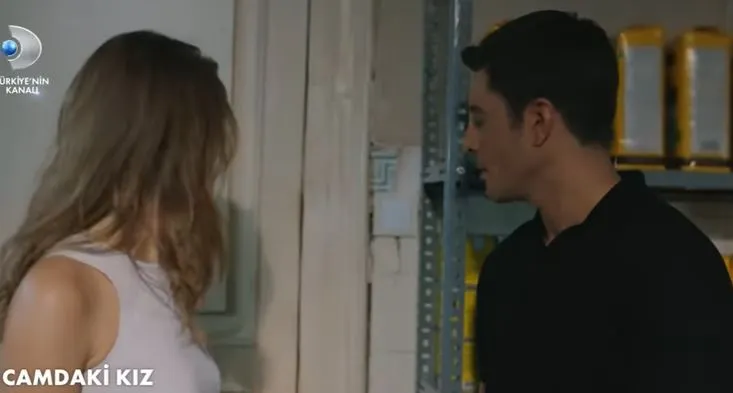 There's still a chance for Camdaki Kız to stand out in the Thursday competition, but it looks like it won't be as easy as it used to be. For this reason, the results of the 49th new episode, which will be screened on Thursday, September 22, will tell many things.
It seems that the first place will not be easy for the Camdaki KIz, especially as Show TV has come to the fore with the series "Gelsin Hayat Bildiği Gibi". Of course, there is not much difference between the ratings of the two series.
Camdaki Kız series had a fall against the Mahkum series for a while last season, but later managed to attract the audience again with the successful continuation of the story. It seems highly likely that the developments in the story in the coming weeks will bring the Camdaki KIz first again.
The viewers especially complain about the scarcity of the scenes for the characters Nalan and Hayri, played by Burcu Biricik and Cihangir Ceyhan. If the screenwriters of the series bring these two characters to the fore a little more, the more exciting episodes may bring better ratings.