Caner Topçu is a young actor and is just at the beginning of the road. The actor, who attracted attention in the Nöbet series, which was broadcast in 2019 and lasted only 8 episodes, made his main debut with the historical series project named Barbaroslar Akdeniz'in Kılıcı, which was broadcast on the TRT1 screen last season.
The actor, who shared the same set with Engin Altan Düzyatan and Ulaş Tuna Astepe in this series with the character of İlyas, spent the last summer months with the series called Duy Beni (Hear Me). The character of Kanat in the series Duy Beni, which young people showed great interest in, caused the actor's popularity to increase considerably. Now a new series is on the agenda for the young actor.
Caner Topçu, Sümeyye Aydoğan and Atakan Hoşgören are in the lead roles of the TV series Dönence, which was created by Kanal D with its own teams and is expected to stay on the screen for a long time in the summer period due to its low cost. Three young actors are among the remarkable names of the last period.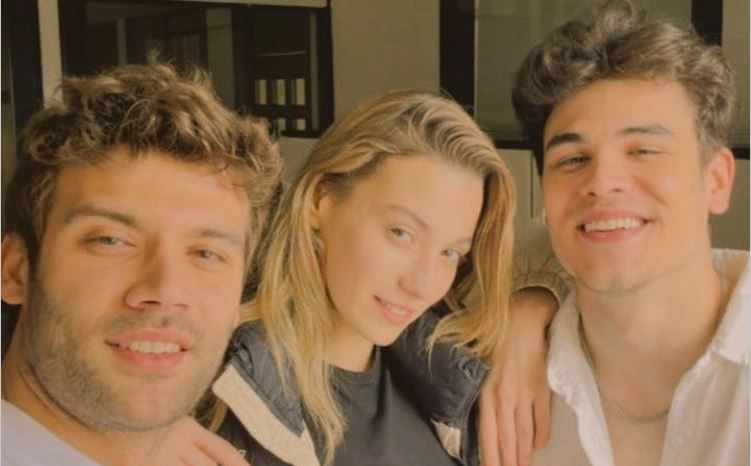 The duo of Caner Topçu and Sümeyye Aydoğan also starred together in the TV series Duy Beni last summer. Now, the fact that these two are partners again has excited their fans.
Caner Topçu is one of the young actors who draw attention with both his physique and talents, and he has the potential to increase his popularity to a very advanced level with the success of the summer series Dönence.
Summer jobs are generally very beneficial for young players, as they did last season. Because when the number of TV series on the screens is low, young names who take part in such projects and need to show themselves are talked about more and can be in the foreground.
In terms of Caner Topçu, the TV series Dönence is expected to impress those on the screen in the summer with both its drama-filled story and its love-filled scenes.
For the actor, this new drama has had a good start in his career and may be something he's more into. It should be said that the shooting of the series has also started and that the 3 young actors are compatible with each other, which is reflected in the photos.