Actresss Cemre Baysel came to the screens with the latest series Senden Daha Güzel (More Beautiful than You). The actress, who played the leading role with Burak Çelik in the series, played the character of 'Efsun'.
Although Senden Daha Güzel, which started as a summer series, attracted attention at first, it did not get the expected ratings in the following episodes, and an early final decision was made about it.
After the finale of the series, the beautiful actress, who had been resting for a while, threw herself into the desert. The actress, who went to Sharm El Sheikh, Egypt, posted her poses in the desert on her Instagram account.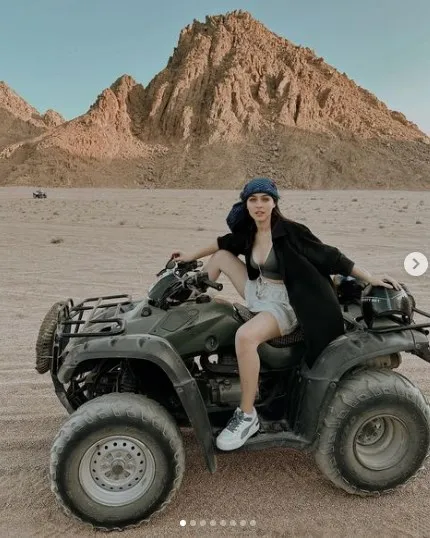 The actress's posts attracted great attention on her Instagram account, which has 3.6 million followers.
Especially Arab fans commented on the actor's photos. Some of her fans called the actress, "Come to Saudi Arabia, we have a desert too."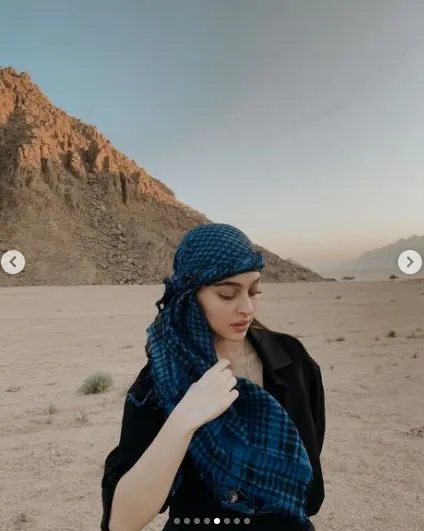 Cemre Baysel, whose fans are eagerly waiting for her new project, will take part in the second season of the detective and crime series Bozkır, the first season of which was broadcast on Blu TV in 2018. Baysel will portray a character named 'Sevda' in the production, which will be shot in Eskişehir.
Choosing the drama role this time in her new project, the actress will share the lead role with Yiğit Özşener and Furkan Andıç in Bozkır.
Cemre Baysel's preference for a very high quality and impressive TV series like Bozkır seems to be a very wise decision for her career.