The TV series Üç Kuruş, which is being broadcast on Show TV, continues on its way by getting good ratings. Ekin Koç and Uraz Kaygılaroğlu are in the lead roles, and there are very influential actors in the series. One of these names is Civan Canova…
After saying goodbye to the TV series Paramparça in 2017, Civan Canova, whom we saw in the Netflix series Atiye, returned to the television screen with the character of Oktay in the TV series Üç Kuruş, years later. The master actor, who was born in Ankara in 1955, stated that Üç Kuruş has also influenced him a lot among the projects he has been involved in so far.
Civan Canova, who said that she liked the role very much in the first meeting where the screenwriters talked about the character of Oktay, fell under the spell of Oktay's character.
The actor explained how much he was affected by the story in the first meeting: "They told me such a well-crafted world and such a solid character (Oktay) that as an actor it was impossible not to be attracted to the role and not want to be a part of that world. You know, screenwriters usually write a few episodes after they create the main theme and leave the rest to the course, these guys created all the characters down to the smallest detail, and they wrote the episodes scene by scene until the end of the season."
Civan Canova, who stated that he decided to play the role after this meeting, postponed the idea of ​​staying in Gümüşlük and painting a lot.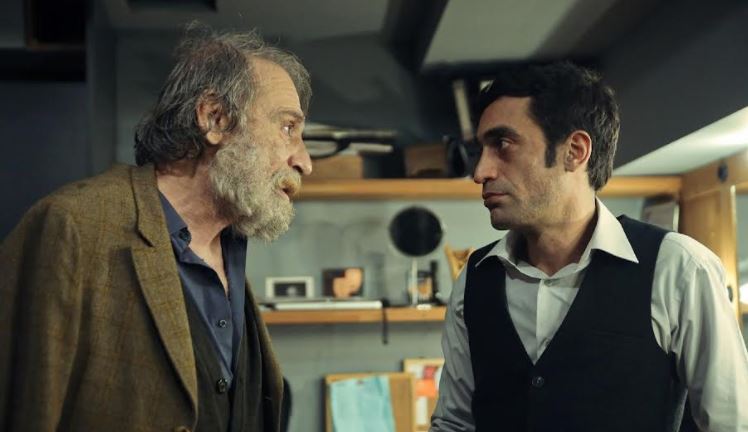 Stating that the one-hour meeting changed his plans, the actor also explained how the Üç Kuruş series stood on a solid foundation.
The fact that screenwriters Damla Serim and Murat Uyurkulak have completed the story until the end of the season shows that there will be no place for surprises in the Üç Kuruş series and that it will continue on its way.
And this is the biggest strength of the series. Üç Kuruş will continue its successful output as a production that will determine how the characters and the main story will progress until the end of the season.