Actress Hazal Kaya, who gave birth to her son Fikret Ali in November 2019 from her marriage to director, musician and actor Ali Atay, celebrated her son's birthday with a party.
The beautiful actress, who shared the images from the birthday party of Fikret Ali, who turned 3 years old, on her social media account, wrote "Happy birthday my heart" under her post.
Hazal Kaya had fun like children on her little son's birthday. The poses of the successful actress with her husband and son were appreciated and commented on.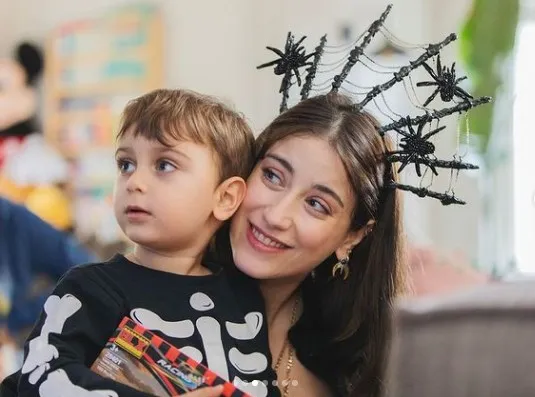 Hazal Kaya is followed with curiosity by her followers with her social media posts. The video and photos of the actress are showered with comments and likes by her fans, and they are also talked about on social media.
The actress's colleagues also commented on the poses shared from the Halloween-themed birthday party. In his comments, actor Bartu Küçükçağlayan stated that Fikret Ali resembled his father as he grew up. Actress Songül Öden commented on the photos, "Ahh my dears".
The belly of Hazal Kaya, who is now pregnant with her second child, has become more evident in the photographs. In the first months of her pregnancy, Hazal Kaya stated that her second child would be a girl.