Famous Actress Demet Özdemir is praised for Zeynep's character in the TV series My Home My Destiny on Wednesday evenings on tv8 screens. Demet Özdemir, who made a name for herself with the romantic comedy series she starred in, this time performs successfully with the drama series.
Growing her fan base in the Day Dreamer series, the player this time does not fall off the agenda with the series she played with İbrahim Çelikkol. The young actress finally came up with her private life.
The actress, who learned that she was in love with the singer and actress Oğuzhan Koç, did not deny her relationship with her posts and revealed her love with heart emoji photos.
What is currently confusing Demet Özdemir is neither about her job nor her love life! The subject is all about her home! The actress, who was excited to buy a house as she had dreamed of, rolled up her sleeves this time to make her dream kitchen.
However, she also showed her followers that she had difficulty choosing between models. In the short video in which he quickly turned the pages of the magazine in her hand, she tagged the company that will make her kitchen and dropped the note "They listened to my dreams, I have difficulty in choosing but I know great things will happen"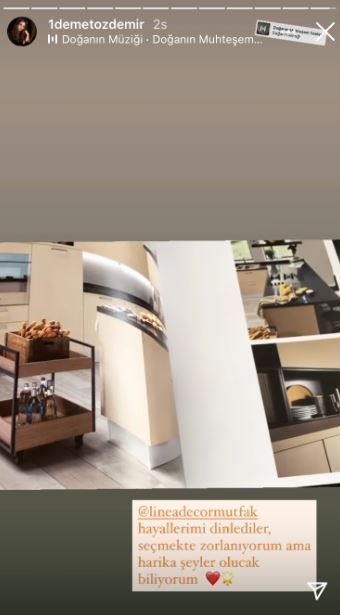 The actress, who loves to use Instagram, also shares lots of photos from the set. Finally, the actress, posing below, is seen working the pre-set scenario in her caravan.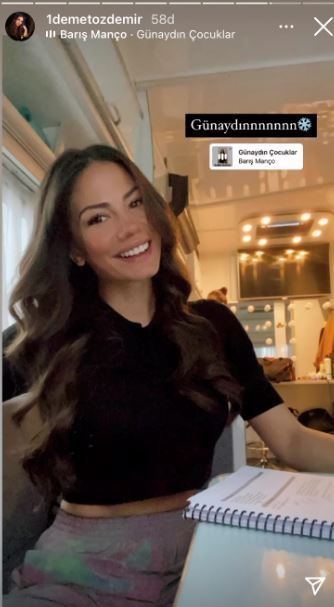 In another pose, the actress saluted when she saw that she was pulled from the window during the shooting.