The Teşkilat (Organization) series, which has done very successful work on TRT1 screen on Sunday evenings, made its season finale last month. After the great success in the first two seasons, the series will appear in front of the audience with a big change in the third season. This change in the story of the series also caused some players to part ways.
We know that important names such as Mesut Akusta, Tuncer Salman, Ezgi Eyüboğlu, Hakan Boyav, Ezgi Şenler will no longer be in the story. While other names are expected to join those who left, Deniz Baysal will be one of the names that will drag the series in the next season.
Admitting that she had a hard time shooting in Ankara, Deniz Baysal was seen at a party with her musician husband Barış Yurtçu and admitted that the process was challenging for her. The actress said, "Ankara was beautiful, but its cold weather was different. It was still very enjoyable. We survived two seasons in the best possible way. It was just too cold." used the phrase.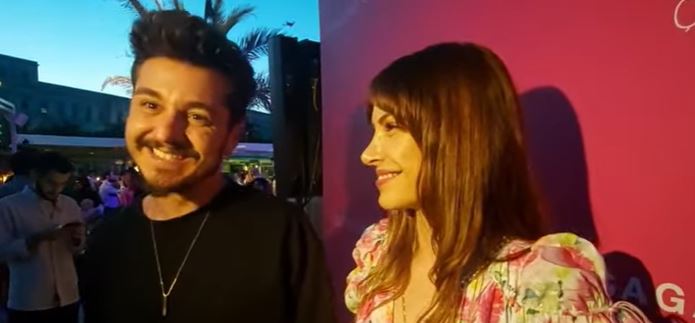 Reminding that musicians also experienced great difficulties due to bans during the pandemic period, the actress reminded that although her own intensity was over, her husband's intensity had just begun.
Deniz Baysal complained about not being able to meet, saying "I came, she left, I don't know how it will be".
Deniz Baysal, who has to go on the set for the TV series "The Teşkilat in August, said that she will have trouble seeing each other again in the summer due to her husband's busy concert plans.
Deniz Baysal, explaining that they did not make summer vacation plans, said that they would spend time at home for a while and take short vacations when they have the opportunity.