The popular series of Kanal D screens, The Camdaki Kız (Girl in the Glass), started to come to the screen at the end of last season. Adapted from a real life story in Dr.Gülseren Budaıcıoğlu's book of the same name, the series is followed with great enthusiasm. The actors and acting of the series, as well as the story, are highly appreciated.
The series, starring Burcu Biricik, Feyyaz Şerifoğlu, Selma Ergeç, Nur Sürer, Tamer Levent, Hande Ataizi and Enis Arıkan, came to the screen with its 46th episode lask week. While the story of the series comes to the screen with a very striking narration, the experiences of Nalan, brought to life by Burcu Biricik, are followed with sadness by the audience.
On the set of the series, there was a fun process throughout the season. It was also reflected in the social media posts from time to time that the actors, who had a hard time due to the cold, were waiting for their scenes under the blanket in the mansion where the shootings took place during the winter period.
Summer break was given to the difficult season marathon of the series "Camdaki Kız", which was screened with great efforts in front of and behind the camera. Along with this break, the producer of the series, OGM Pictures, made a nice surprise for the whole team and took them on a holiday in Cyprus.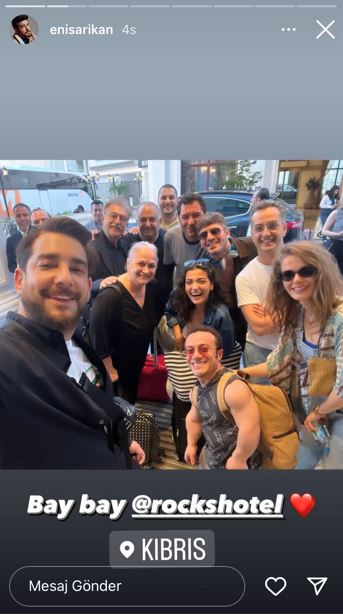 Almost all actors participated in the 3-day holiday in Cyprus. At the same time, Enis Arıkan, as a social media phenomenon, did not miss these fun moments and made his followers happy by publishing the poses that his actor friends sometimes took secretly at every opportunity.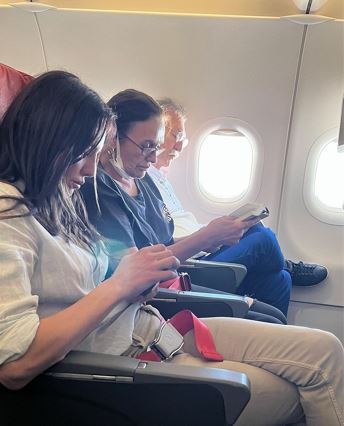 The poses of the actors, who were sleeping on the plane and were unaware that they were being photographed, were published one by one on Enis Arıkan's instagram page.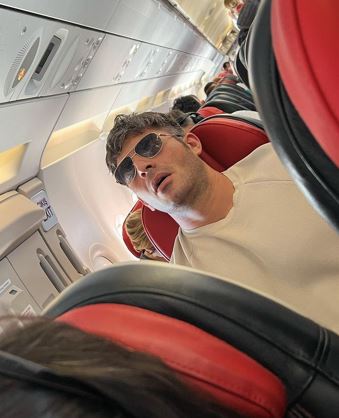 On the way back, Arıkan's co-stars were waiting for revenge! It was also evident in Arıkan's post that Tuğrul Tülek, Burcu Biricik and Cihangir Ceyhan would not miss these moments on the plane and would make a surprise on the way back to Enis Arıkan!
This time, Enis Arıkan, who said, "They will definitely take revenge," in order not to pose unannounced before the trip to Burcu Biricik, who was sitting next to him, was caught in the lens of Biricik as she fell asleep after a while!
Burcu Biricik, who took her revenge on her return from Cyprus, published this moment on her own Instagram page.
Enis Arıkan, on the other hand, kept his composure and posted the photo on his own page and dropped the note "I slept like an angel"…