The Kuş Uçuşu (Bird Flight) series has been on the agenda since June 3, when it was broadcast on Netflix! The series, which was also talked about on social media, attracted great attention. While the performances of the actors of the series were highly appreciated, the story was also found very realistic, and it was highly appreciated in terms of shedding light on the competition between the X and Z generation in today's business world and what happened behind the camera.
İbrahim Çelikkol, Birce Akalay and Miray Daner, who are in the leading roles, made a strong impression in the series with their acting. Nejat İşler also participated in the series with Defne Kayalar, İrem Sak and Burak Yamantürk, with his narration in the form of a lion and a bird of prey.
The shooting of Kuş Uçuşu, the latest series from Netflix's domestic productions, started in April last year. Photos from the shooting of the series were published from time to time, and the audience eagerly awaited the release date.
In the series Kuş Uçuşu, which was broadcast after a one-year hiatus, the intergenerational conflict on a television channel was presented to the audience with a harsh story.
Experienced journalist and presenter Lale Kıran was played by Birce Akalay and the generation Z, who had an obsessive admiration for her, and Miray Daner gave life to the character of Aslı, who is obsessed with social media.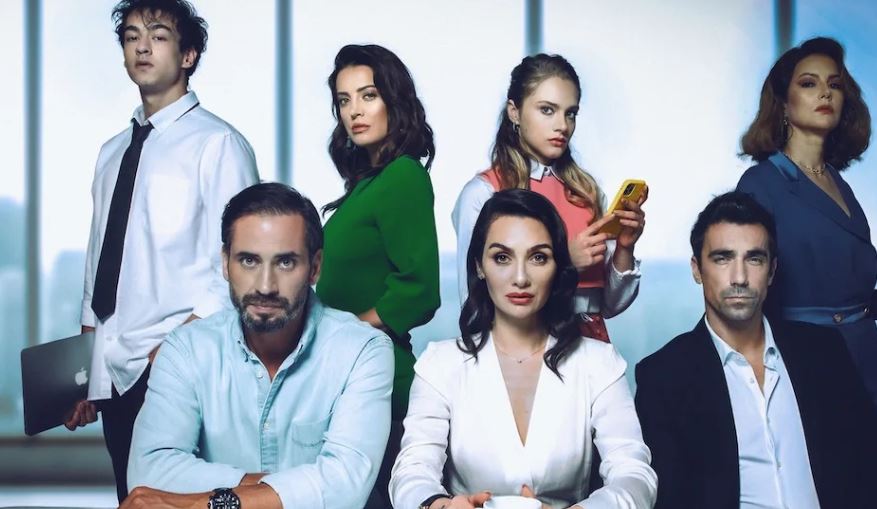 It was an interesting irony to admit that Miray Daner, who gives life to a person who does not drop the phone in the series and uses social media maliciously to replace Lale Kıran, and creates speculations with fake accounts, does not like social media very much in real life!
Contrary to her role in the series, Miray Daner said that when she has a good moment, she doesn't like dealing with filming it and then publishing it. Miray Daner and Birce Akalay answered questions from viewers on Onedio's channel.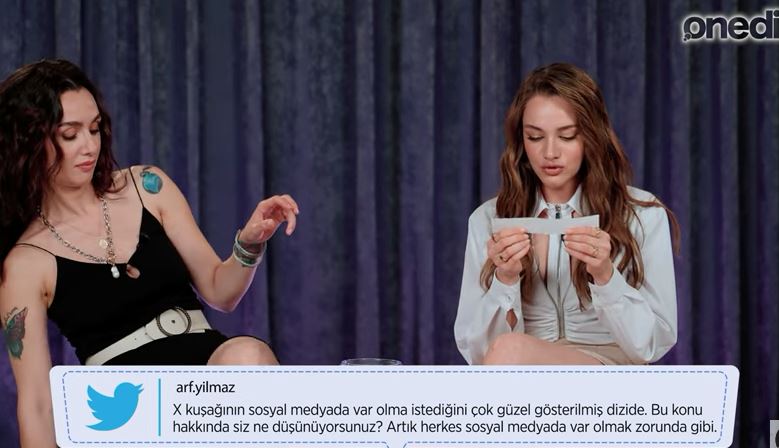 Miray Daner, who stated that she did not like social media at all when asked a question, said, "There was a situation like using something for everyone and being active. I don't know why, but I'm probably wondering if people need to be visible. For example, I never liked social media. I'm using it but I've never been active. It seems like an extra effort to me," she said.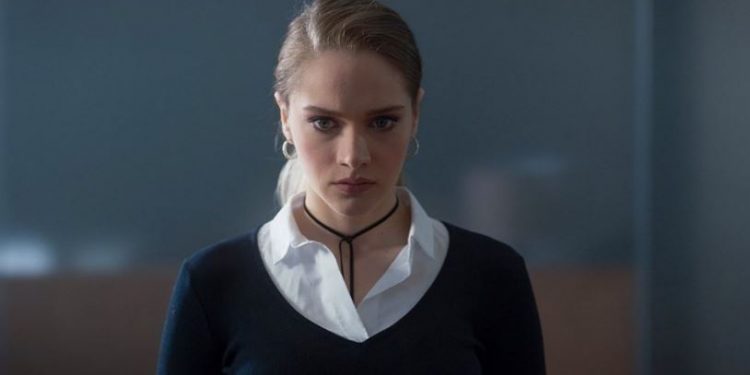 Birce Akalay, who supports Daner, replied, "It takes a lot of time."
Miray Daner continued her words as follows: "We are sitting with you, we are in a very pleasant moment. Wait, I don't think I'll take a picture and post it. In that moment comes the desire to just live that moment. So I don't understand that motive, but I think it's because of the need to be visible."