We will witness a fierce rating competition on Thursday evenings. Camdaki Kız (The Girl in the Glass) series, which achieved successful results for 3 seasons on the Kanal D screen, said goodbye to its audience by making the final.
Kanal D, on the other hand, made a move to take the lead in the Thursday competition again with a new series called Dilek Taşı (Wish Stone), which took place in the 1980s, instead of this project.
Let us remind you that the new series, starring Salih Bademci, Hazal Subaşı and Ozan Dolunay, will be in front of the audience with its first episode on Thursday, September 7th. It is an obvious fact that the trailer of the Dilek Taşı series reflects a different atmosphere with the images shared from the set and its posters.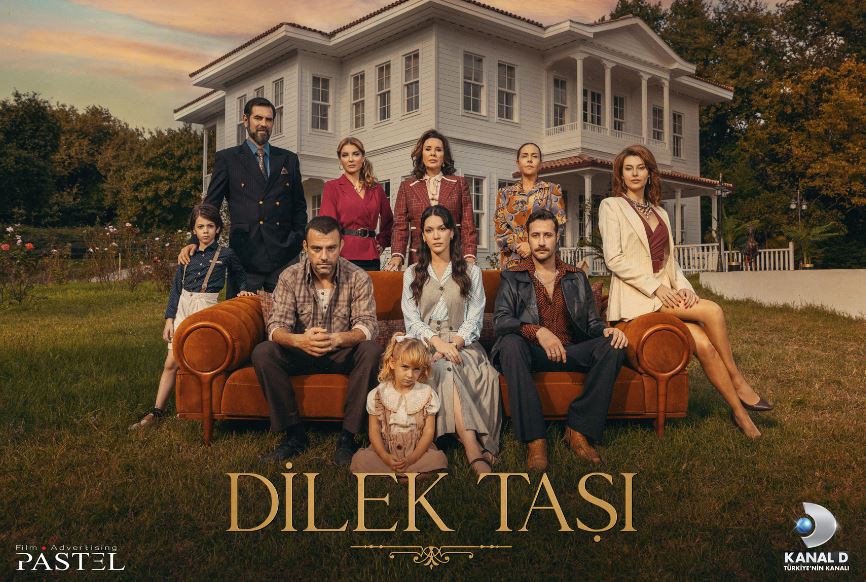 Many television viewers who miss the atmosphere of the 1980s will give the series Dilek Taşı a chance. Young viewers, on the other hand, will try to understand the situation of Turkey in the 1980s, which they heard from their families, through this series.
The visual richness revealed by the new poster of the Dilek Taşı series does not go unnoticed. The cast is composed of very impressive names, the show of wealth is highlighted, and the different aspects of a story that takes place in the mansion, as in the TV series The Camdaki Kız, will welcome the audience.
The poster, which attracted great attention as soon as it was published, was talked a lot on social media and increased the excitement like the trailers of the Dilek Taşı series.
Dilek Taş, which will mark the season with its strong cast and story, is about a drama that takes place in Istanbul in the 1980s. The story, under the shadow of the military coup of September 12, 1980, will take the audience to a completely different period.
Altan Dönmez sits in the director's chair of Dilek Taşı. The script of the series is written by Can Sinan.
In the cast of the series; Successful names such as Perihan Savaş, Özge Özberk, Teoman Kumbaracıbaşı, Elif Doğan, Çiçek Dilligil, Engin Yüksel, Afra Karagöz take part.
Dilek Taşı starts on Kanal D on Thursday, September 7th… Let's see how the first episodes of the series will achieve in the ratings and will they be able to bring the first place left by the Camdaki Kız to Kanal D again. We'll watch and see.