Famous actress Burcu Özberk went to watch Doğu Demirkol's show, with which she took part in the competition program named Maske Kimsin Sen. The famous actress, who stated that she promised her friend for a long time, but could only find the opportunity, appeared on the screen with the TV series called Aşk Mantık İntikam (Love Logic Revenge).
The actress, who is known to receive offers from the producers one after another after the series made its finale in April, had the opportunity to rest for a while. Burcu Özberk's new project has also emerged, and it has been revealed that the actress will take the lead role in the movie called Rüyanda Görürsün (You see in your dreams).
You will be able to watch Murat Boz and Burcu Özberk together in the movie Rüyanda Görürsün, which will be shot for Disney Plus. Famous singer Murat Boz demonstrated his acting abilities with his successful performance in the Zeytin Ağacı (Olive Tree) series, which was recently broadcast on Netflix.
Saying that he was excited to meet with Burcu Özberk in the new movie, Murat Boz stated that she believed they would do a great job. Burcu Özberk also made a statement about the film project.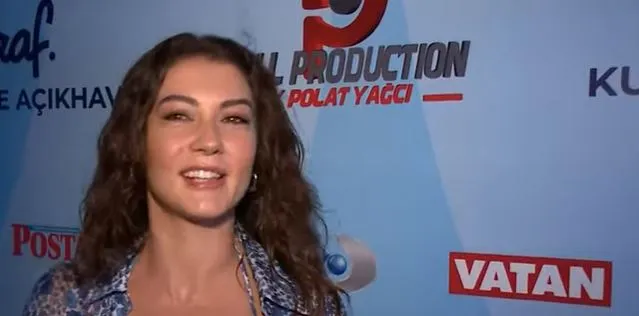 Stating that she survived the coronavirus and passed heavily, Burcu Özberk explained her experience with the following words:
"I never expected it to be this hard. I thought I'd take it easy. In fact, I thought I was special because very close people around me got corona. I thought it had something to do with genetics. Then my nephew made me corona. Because I spent a lot of time with him. Because my sisters were corona. He came to me, after spending too much time for 3-4 days, I became covid too. It's been so heavy, I'm still walking around with painkillers. My headache and back pain never go away. It's hard, I say get well soon to everyone who has covid."
Despite suffering a lot, Burcu Özberk continues her normal life and continues the preparations for her new movie. Explaining that filming will begin in mid-September, the actress announced that she will continue her vacation until the shooting.