Fans went crazy when Ebru Şahin joined Çağatay Ulusoy's new project with her gigolo character! There are important developments about the new movie project Gentleman, in which the famous actor Çağatay Ulusoy will give life to a gigola character. The project, which was prepared by OGM Pictures, will be shot for Netflix.
Çağatay Ulusoy is also on the agenda with his TV series The Terzi (Tailor), which will be broadcast on Netflix. It is noteworthy that the actor is now on the agenda for a new movie after such a highly anticipated series.
We were also wondering who would be the partner of Çağatay Ulusoy, which we will watch in the lead role of the story of a man who works as a gigolo with his friend. Preparations continue for the film project called Gentleman, and the leading female actor has also been clarified.
There were allegations in the press that the name that will accompany Çağatay Ulusoy, who is curious with this gigolo character, who will change his life by falling in love with a young girl, will be Ebru Şahin. The meeting of two famous actors in such an important project drove the fans crazy.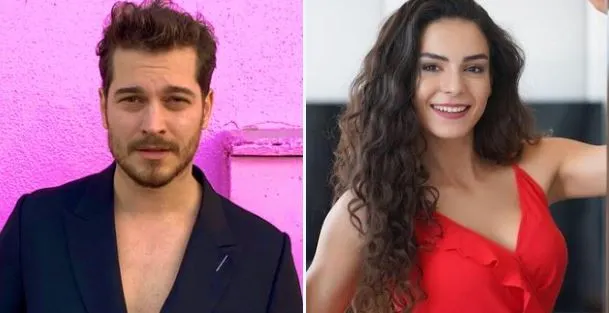 Ebru Şahin, who tied herself under the agreement she made with OGM Pictures, read the scripts from this producer and found it appropriate to take part in the movie called Gentleman. With this development, it is expected that two successful names will come together in the same project in the near future.
After Ebru Şahin shined with the TV series Hercai, she appeared in front of her fans again with another important TV series called Destan (Epic). Destan, which ranked first with Mahkum (Prisoner) at the International Seoul Drama Awards, was an opportunity for a new experience for the actress and she used it very well.