Ecem Erkek first appeared on the screen with the TV series Hayat Sırları. Ecem Erkek, a theater-based actor, later starred in the The Protector series. Then, in 2017, she participated in Show TV's popular program Güldür Güldür Show and won the admiration of everyone in the program where she took part for 3 seasons.
Ecem Erkek, who gave life to many characters with the character of Naime, managed to become one of the most popular names of Güldür Güldür Show with her successful acting. Her successful acting in the program enabled Yılmaz Erdoğan to take part in the movie of the same name, which was adapted from the play "You Ever Seen Firefly?"
Ecem Erkek performed an acting that won the admiration of the audience with her first film. Saddened by her departure from Güldür Güldür Show, Ecem Erkek played in a TV series called Aşk Kumardır (Love is gambling), which was later broadcast on the digital platform.
The actress, who also uses social media effectively and draws attention with her humorous videos from time to time, is currently experiencing a different excitement. Ecem Erkek is preparing to take a role in a family comedy series called Güzel Günler (Beautiful Days), which was recently learned to be broadcast on TRT1.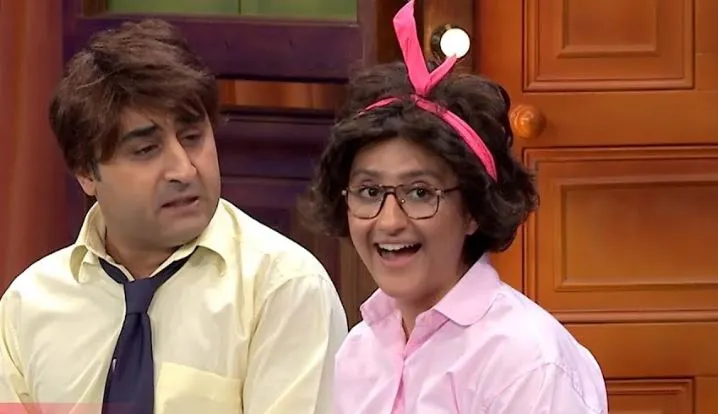 The man was featured in the photo that was given with the entire cast recently. It has been learned that the male will appear in front of the camera with the names Binnur Kaya, Olgun Toker, Leyla Tanlar, Yıldıray Şahinler and Seray Gözler in the series.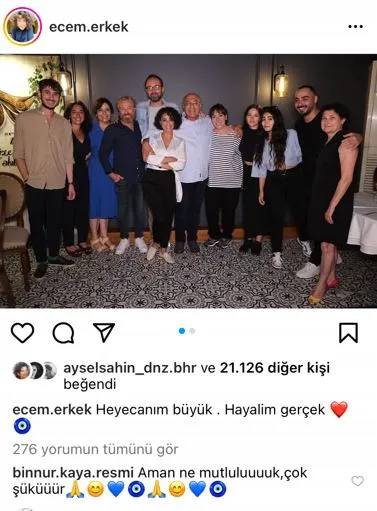 By the way, it was revealed that Binnur Kaya, who once again won the admiration of the audience with her role as Doctor Manolya in the Kırmızı Oda (Red Room) series last season, is a big fan of Ecem Erkek.
The actress shared her excitement on her Instagram account by publishing her photo with Binnur Kaya, whom she met in the series.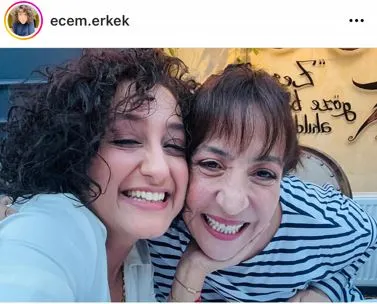 The emotions she experienced were "I am very excited. My dream is real". The actress shared the note and shared how it felt to be a part of the same project with Binnur Kaya.
By the way, Binnur Kaya responded to this message with the note "Oh what a happiness, thank you very much"…