Eda Ece, who had a very successful six seasons, started a brand new era in her career with the popularity she gained in the Yasak Elma (Forbidden Apple) series.
The actress, who is loved with her star character, has always been on the agenda with her creativity in improvised scenes. Eda Ece, who has also been talked about a lot on social media, summarized her experiences after the end of the series with the following words:
"We worked very hard. The team, actor friends, everyone loved each other, so it was a sad farewell. But we did this job with the flow of our foreheads."
Eda Ece, who drew attention with her outfit at the Elle Sytle award ceremony and was criticized for her words about earthquake victims, has become one of the most shining actresses of the last period.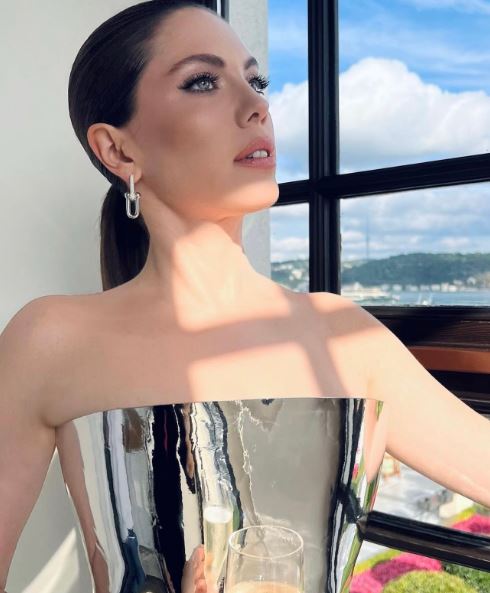 Eda Ece, who made various posts to tell about herself after her joke about helping earthquake victims was not received well and was criticized, is now starting a brand new process in her career.
Eda Ece said that she loved her job very much and that she would continue to do her acting career.
Eda Ece, who denied the allegations that she would quit acting, said, "I love my job. But it's not easy to forget Yıldız when she's been on TV for season 6, "she said.
With these words, the implication that she could rest her face so that the character of Yıldız could be forgotten a little bit, Eda Ece did not want to give details about the next process in her career.
Reminding the foreign sales of the Yasak Elma TV series, the actress said, "Turkish TV series are sold to the whole world, there will be more sales for 6 more years," and gave the message that the character of Yıldız will be talked about more abroad, even if not in Turkey.
With these words of Eda Ece, it is understood that she wants to rest for a while after the 6-season Yasak Elma adventure and does not intend to start a new project immediately.