Famous Actress Esra Bilgiç came to the screens with the last period TV series, Kanunsuz Topraklar (Unlawful Lands), which was broadcast on Fox TV. After the early finale of the series, it was said that the actress received an offer from the Terzi (Tailor) series, which was shot for Netflix. It was revealed with her own statement that the actress, who could not agree with OGM on some conditions, did not accept the offer.
Her fans can't wait to see Esra Bilgiç in a new TV series. The actress, on the other hand, has recently started to be mentioned with the ambitious project of Disney Plus. It was discussed that Esra Bilgiç would take part in the TV series that would feature Aras Bulut İynemli in the lead role and Mustafa Kemal Atatürk would be told.
The actress, on the other hand, kept her silence on this issue, and started to take an interest in her lessons at the Kanunsuz Topraklar, where she could not concentrate due to her TV series studies. Another project of Esra Bilgiç, who is studying in 3rd grade, became clear with her words in an interview she gave to Magnet Quarterly magazine.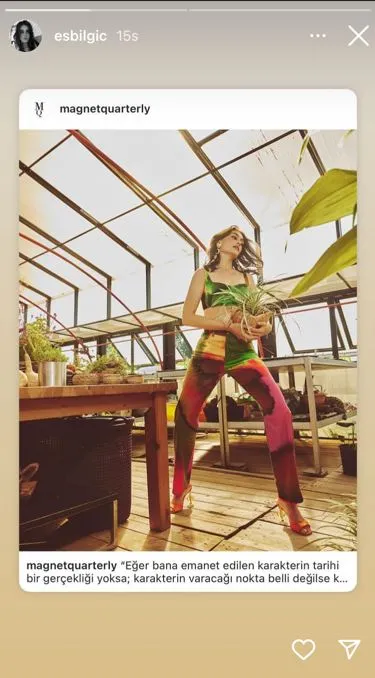 In 2023, the role of Esra Bilgiç in the TV series about Atatürk, which will be shot as a gesture of Disney Plus due to the 100th anniversary of the Republic of Turkey, was revealed with her announcement! It was learned that Bilgiç will play Madame Corinne Lütfü, who is also known for her correspondence with Mustafa Kemal between 1913-1916 and a close friend of Atatürk in the series.
Esra Bilgiç was asked in an interview she gave to the magazine, "Which character excites you the most among the projects you have realized so far?"
She drew attention with the detail in her response to the question. The famous actress emphasized that she had different excitements for each of the characters she played before, and that she would determine her fate if the character entrusted to her did not have historical reality, and continued as follows: It means that an alternative life will flow simultaneously. I know as Esra; And as that person, I have something to learn. I've been working hard for Corinne Blessing for a while. I've never been this excited or this impatient while preparing for a project. If this question comes to me in the future, I can still call it Corinne."
After these words of Esra Bilgiç, it is understood that she is preparing for the character of Corinne Lütfü and is very excited for her new project. The actress also reveals that it is the role she is most looking forward to among the roles she has played so far.
Corinne Lütfü, whom the actress will play in the series to be shot for Disney Plus, is a name born in Istanbul in 1883. Gregoire, the grandfather of Corinne Lütfü, who is the daughter of a Levantine Italian family who settled in Turkey from Genoa and became a Turkish national, chose Tergiman as her family surname because she worked as a translator in the Ottoman Palace.
All members of the family were composed of people who adopted Ottomanism and saw Turkey as their homeland. Corinne was sent to study at the Conservatory in Paris, graduated from piano and singing departments, and spoke French and Turkish very well. Madam Corinne, a smart and cultured woman, took care of the wounded soldiers coming from the front during the war and tried to give morale.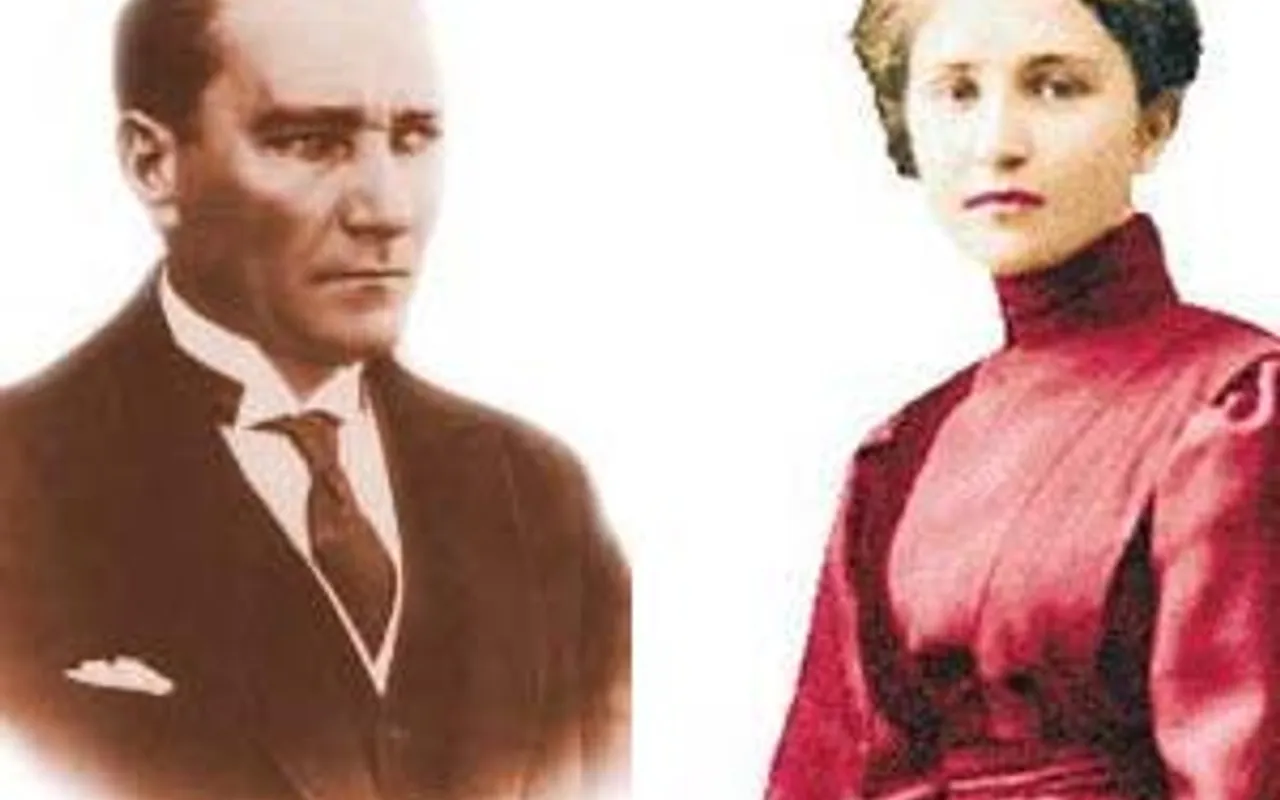 Madam Corinne, daughter of Medical Doctor Colonel Luigi, meets and marries Captain Ömer Lütfü, who is also a very good friend of Mustafa Kemal Pasha. After Lütfü's martyrdom in 1912 during the Balkan War, Madam Corinne Lütfü is widowed with her child.
When Mustafa Kemal came to Istanbul, he came to Madam Corinne and offered his condolences, and after that, Mustafa Kemal continued to meet with Madam Corinne Lütfü and her family.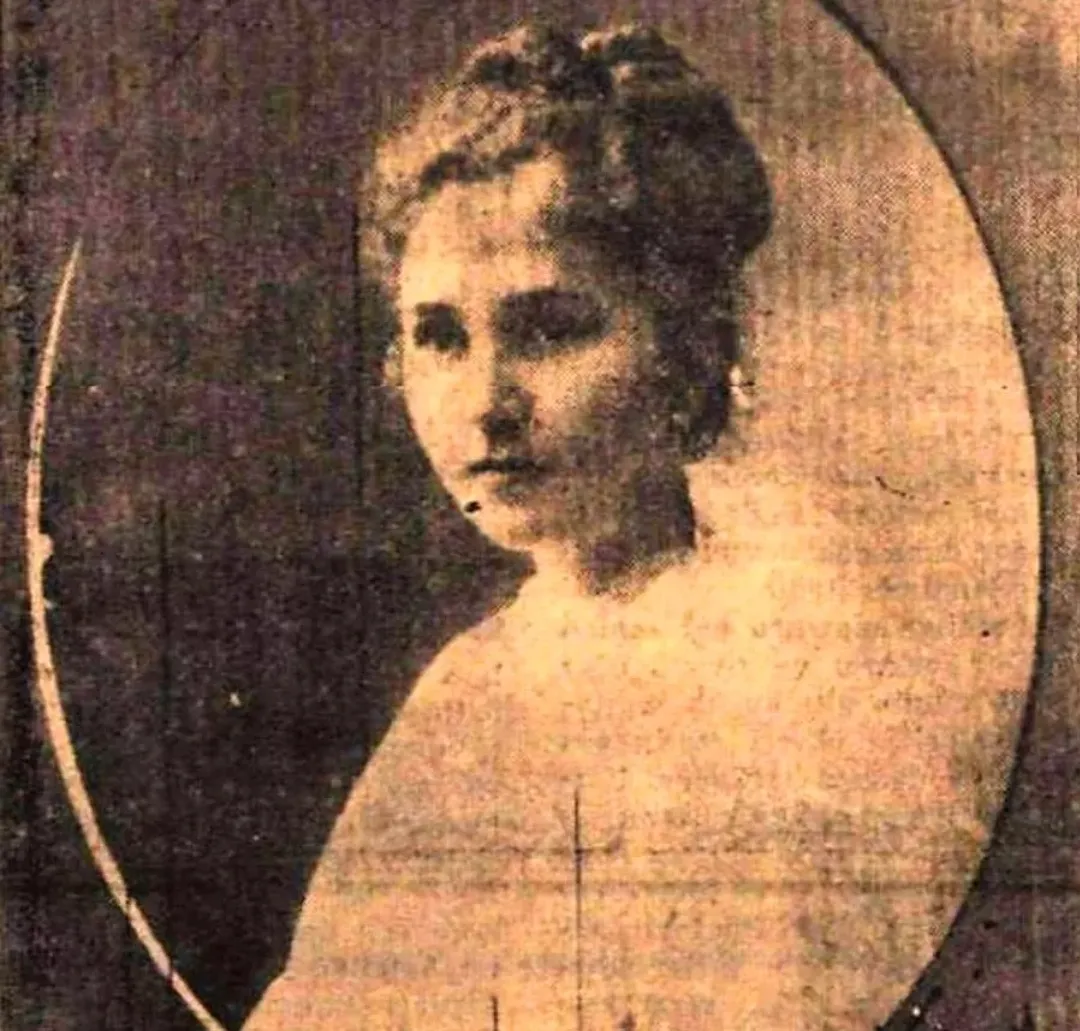 A close friendship was established between Madam Corinne, who held an important place in the society in Istanbul, and Mustafa Kemal. With the surname law of 1934, the family took the surname Ersü and is known as Corin Lütfü Ersü. Madam Corinne Lütfü, who became ill over time and her heart tightened from time to time, died on June 7, 1946, at the age of 63, 5 years after her arrival in Istanbul.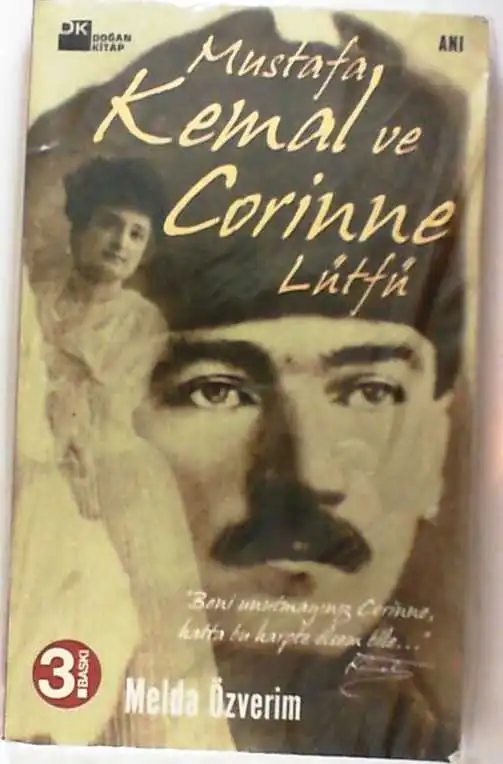 The book, which includes the correspondence of Mustafa Kemal and Corinne Lütfü between 1913-1916, was published by Madam Corinne's niece Melda Özverim.