Burcu Biricik, who gave life to the character of "Nalan" in the TV series of Kanal D, which was watched with interest, spent the weekend in Ayvalık, Balikesir. The famous actress, who came to the agenda with the news that she had bought a historical mansion in Küçükköy, a district of Ayvalık, took the basket and collected olives in Ayvalık.
Burcu Biricik's natural state enchanted her followers, who shared the photos she took while picking olives while wearing a cheesecloth on her head and wearing a trousers.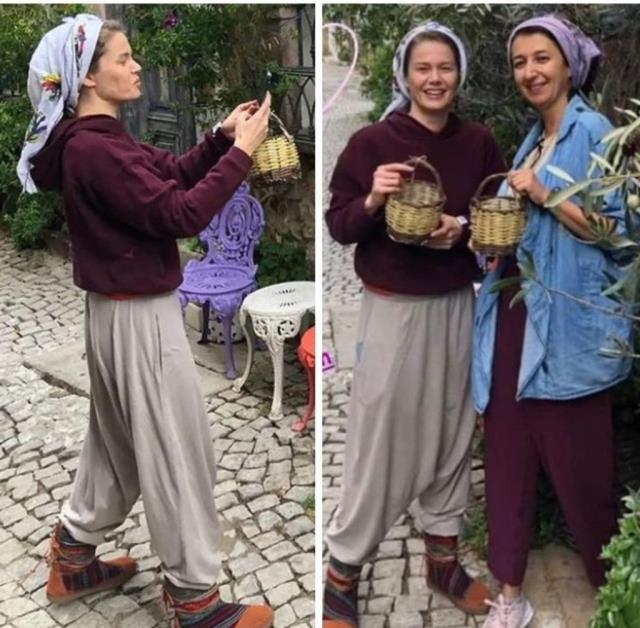 Burcu Biricik's photographs made her say, 'She is beautiful without make-up. Burcu Biricik, who portrayed a very stylishly dressed character in Camdaki Kız series, also played a head-covered character in the TV series "Fatma", which was broadcast on Netflix and won great appreciation from the audience.
Burcu Biricik made a statement recently; She gave the good news that the second season of the series 'Fatma' would be shot. The successful actress appeared on the cover of the November issue of Vogue magazine with 'Fatma', in which she portrayed an extraordinary character who commits murders one after another.