Evlerden Biri is a Turkish drama television series signed by Koliba Film, directed by Bahadır İnce, written by Hakan Haksun and Müjdan Kayserli, adapted from Orhan Kemal's work of the same name published in 1966.
The series "Evlerden Biri", starring Ceyda Ateş, Özgür Çevik and Şemsi İnkaya, was a short-term production. The series managed to stay on the screen for a total of 13 episodes. The young and successful lead names of the series, Ceyda Ateş and Özgür Çevik, became a good couple and became known to wider audiences thanks to the project.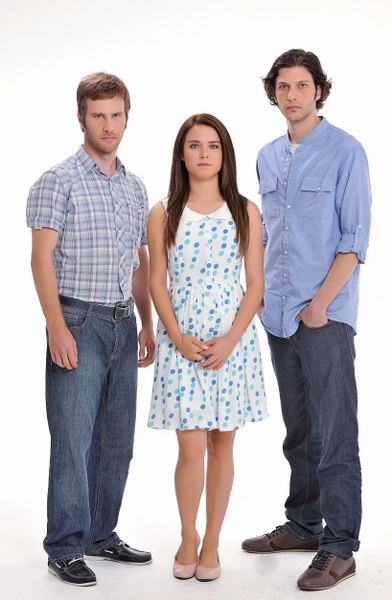 TAG:
Channel: Star TV
Producer: Koliba Film
Genre: Drama
Release Date: August 1 – October 29, 2012
Venue: Istanbul
Duration: 90 minutes
Music: Fahir Atakoglu
Starring: Ceyda Ateş, Özgür Çevik, Şemsi İnkaya.
Cast: Barış Aytaç, Bedia Ener, Gökçe Sezer, Mehtap Bayri.
SOCIAL MEDIA ACCOUNTS
Fragments, photos and various information from the social media accounts of the series were also shared during the broadcast.
Twitter: https://twitter.com/evlerin_biri
Official website: https://www.startv.com.tr/video/archive/dizi/evlerin-biri
GENERAL IMPRESSION:
Evlerden Biri series, in which an impressive love is told around the story of families brought on the verge of dissolution by different opinions and differences of opinion, also has the feature of being the first leading role of Ceyda Ateş, right after 'Adını Feriha Koydum'. Ateş changed his hair color for the series and returned to the screens with a completely different character. Evlerden Biri was made an early final after the first high ratings later dropped.
STORY:
İskender, Erdal and Ayşe. 3 children, 2 boys and 1 girl. Their father, Sadi, is retired. Their mother's name is Hediye, housewife. They live in an old house in the neighborhood, which increases in value as it ages. The old peace and happiness remained only in the photo frames of the family, who connected all their future dreams and hopes to their home. As dreams, different expectations, and conflicts of interest collide, tensions begin to build.
One day, a mother and her daughter, Nursen and Leman, move into the house opposite them. Interesting, beautiful, charming and almost like sisters, these two become the center of attention of everyone in the house. Similar thoughts cross the minds of the men of the house, unaware of each other. Their dreams focus on them. The men of the house become the hopes, loves and futures of this mother and daughter.
A new light is born in the introverted and obscure life of Alexander. His brother Erdal, who is his exact opposite, has found a new way to step on his brother's veins. In order to have more share in the house, the brothers, who have been nervous for a long time, begin to open even more.
Sadi, on the other hand, thinks that he has always done his fatherhood duty to his children. He no longer wants to live for his family, but for himself. He wants his sick, tired and old body to be happy in the last days of his life.
With her innocent and pure beauty, Nursen is after a life that her mother never approved, an honest and honorable life. Not knowing which one is real between the secret feelings of Erdal, whom she fell in love with at first sight, and her brother, İskender.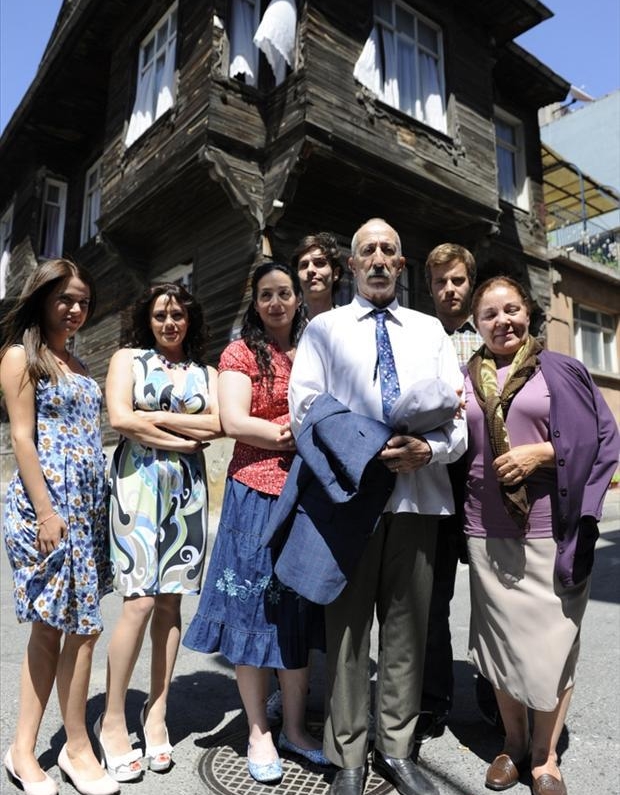 CHARACTERS:
Actors (Characters)
Özgür Çevik (Alexander)
Ceyda Ates (Nursen)
Semsi Inkaya (Sadi)
Baris Atay (Erdal)
Bedia Ener (Hediye)
Gokce Sezer (Ayşe)
Mehtap Bayri (Leman)
PLACES:
The shooting of the series "Evlerden Biri" took place in Istanbul. The series was mainly shot in Üsküdar Salacak.
GENERIC:
The music of the series "Evlerden Biri" belongs to the famous musician Fahir Atakoğlu.
ALL EPISODES:
Evlerden Biri series started on Star TV on August 1, 2012. The series was made an early finale after the ratings, which were high at first, later dropped. He said goodbye to the screens with the 13th episode aired on October 29, 2012.
You can watch all episodes of the series "Evlerden Biri" on Star TV's website.
Please click to watch all episodes…
BEHIND THE SCENES:
Behind-the-scenes footage of the series "Evlerden Biri" was also shared on YouTube during the broadcast.
Evlerden Biri Behind the Scenes