It's almost time to meet with the Yargı (Judgment) series! The production is expected to be on the screen in the first week of September. Yargı, as the most talked about and fast-paced series of Kanal D screens in the last season, is seen as a production that will lock the viewers to the screen in the new season.
The season finale of the series, starring Pınar Deniz and Kaan Urgancıoğlu, shook everyone. A few episodes ago, the images, which were given briefly with the note '6 months later', shocked the audience with the last few minutes of scenes in the season finale and increased the curiosity for the 2nd season.
While Ceylin and Ilgaz' remarriage was watched with great excitement in the last episode of the season, it was seen that Ceylin killed a person 6 months later and Eren caught her and took her to Forensic Medicine and then to the Police Department. Ceylin, who is covered in blood, has tears in her eyes and her state of shock is surprised, but most of all, Eren's "Why did you kill Ilgaz Kaya?" His words came as a shock.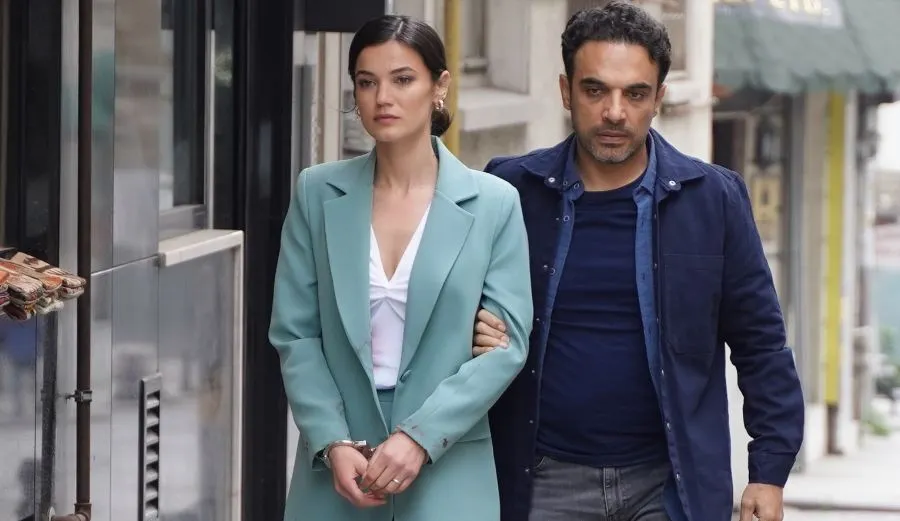 In the new season, it is expected to find the answer to the question of what happened within 6 months after Ilgaz and Ceylin got married for the second time, and why Ceylin killed Ilgaz. The screenwriter of the series, Sema Ergenekon, started writing the new season episodes of Yargı, which is watched with excitement every week with questions and answers that the audience never expected, with her master pen.
While Ergenekon increased the interest in the series with the shares she made on her Instagram account, she also attracted attention with the message that she started to write the first episode of the new season.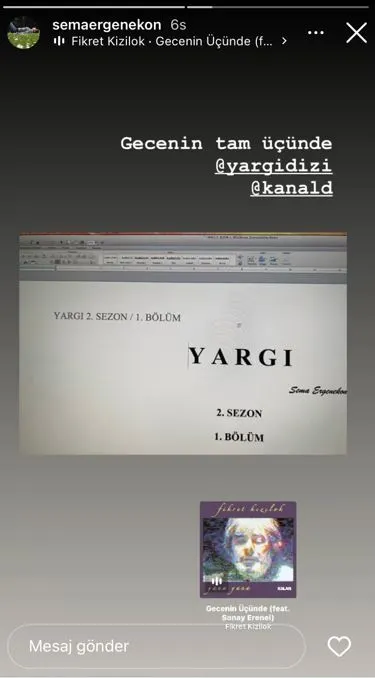 Ergenekon, who finished and shared the 2nd season 1st episode at 3:00 in the night in her last post, doubled the excitement. The Yargı series will start the season with the departure of some actors. Başak Gümülcinelioğlu, who gave life to the character of Neva in the series, is one of them. New names are expected to join the series as well. The possibility that the Yargı will start in the first weeks of September, again with surprising episodes, is understood by Sema Ergenekon's sharing that she wrote and finished the first part.
It is estimated that Pınar Deniz, who played a role in Disney Plus's Avcı (Hunter) series during the summer, is about to complete the shooting and thus will start the shooting of Yargı in a few weeks.