Ezgi Şenler, who was born in Ankara in 1993, has had significant experiences on the sets since 2016 in the Bodrum Masalı series. Having accumulated experience in series such as Nefes Nefese and Canevim, the actress had her first lead role in 2020 with the Çatı Katı Aşk (Rooftop Love) series. The actress, who was criticized a lot in this project and had to say goodbye early, made her big break with the TV series Teşkilat (Organization).
The 3rd season ends in the Teşkilat series, which appears on TRT1 screens as the heroic struggle of the agents. However, Ezgi Şenler took the lead roles of the project in the first two seasons.
The actress, who played the character of Pınar, gave a remarkable performance and gave the best response to those who criticized her with her performance in the TV series Çatı Katı Aşk.
Ezgi Şenler's silence for the new television series, which lasted 1 year after the Teşkilat series, is coming to an end. The actress will soon return to the ATV screen with Üvey Anne (Stepmother), which has started shooting and is expected to be an effective summer series.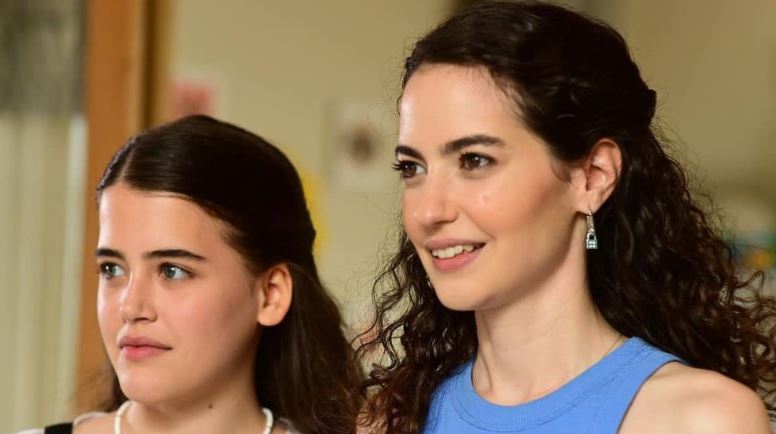 Ezgi Şenler, who made a name for herself with two different movies such as Bekle Beni Aşkım, Serçenin Gözyaşları pleased her fans with her new TV series project.
Şenler's fans, who share in the social media environment, make many posts stating that they are very curious about the Üvey Anne series and its role. Meanwhile, the first images from the series began to be shared on social media.
New Series
Stepmother
Coming soon on atv!#Stepmother @ atvcomtr @OnnProductions pic .twitter.com/giMMRqabRk

— uveyannedizi (@uveyannedizi) May 29, 2023
The actress, who also shared her first poses in the Üvey Anne TV series starring Kutsi and Hazal Filiz Küçükköse, is experiencing a new excitement.
The actress, who has been at the heart of the action and has been at the heart of the action for two seasons in the Teşkilat series, will take another important step in her career this time with the drama-themed Üvey Anne series, which will convey different emotions to the audience.