In his career planning, the famous actor Çağatay Ulusoy, who preferred to appear in productions shot for digital platforms instead of TV series broadcast on mainstream channels, attracted attention with his new image.
Çağatay Ulusoy, who will play the gigolo in the movie Centilmen (Gentleman), which will be broadcast on Netflix, attracted attention with his image in the photo published on the social media account of a magazine site.
Some of his fans compared the actor, whose hair was seen to have grown, to the world-famous Hollywood star Leonardo DiCaprio. Ulusoy's new image was appreciated.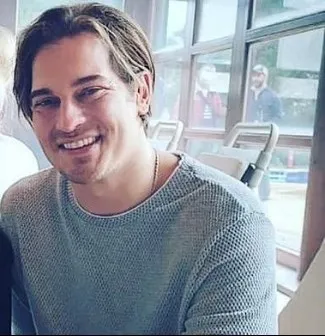 There is a large fan base that wishes Çağatay Ulusoy to return to the television screen. At the end of 2021, it was a great joy to announce that the new series called Terzi (Tailor) will be on the TV8 screen under the name of Süslü Korkuluk (Fancy Scarecrow). However, the developments progressed differently and due to the high budget, the series was transferred to Netflix and its name was renewed as Terzi.
Çağatay Ulusoy fans began to wait for the actor, whom they could not watch on the screen since 2017's İçerde (Inside) TV series, to return to TV with another series. If we do not count his guest acting in the series Menajerimi Ara, Çağatay Ulusoy has only appeared on digital platforms for 5 years.
The last project of the actor, The Centilmen, will also be released on Netflix. Ulusoy's partner in the movie was Ebru Şahin, one of the most popular actresses of the last period.