Seray Kaya takes part as the leading female actress in the new TV series Bir Küçük Gün Işığı (A Littel Daylight), the trailers of which have been shared on the ATV screen for a while.
Berk Oktay, on the other hand, will appear in front of the audience as the male lead in the TV series Bir Küçük Gün Işığı after two seasons in the TV series Yasak Elma (Forbidden Apple).
Seray Kaya, who blew everyone's minds with the character she portrayed in the Kadın's (Women) TV series, Seray Kaya, created such a successful business that she both attracted the reaction and admiration of millions.
Seray Kaya, who has been in front of the audience with the roles that have developed herself since the character of Şirin, took part in the series Mahkum (Prisoner) after the TV series Kuruluş Osman (Establishment Osman). Although there are criticisms for leaving the Mahkum series early, the fact that this is the beginning of a new era for Seray Kaya is also newly understood.
The choice of the actress, who is known to have received offers from many TV series after Mahkum, was the series Bir Küçük Gün Işığı, which has a heavy emotional aspect. Judging by the actress's appearance in the first images of the series, her job will not be easy.
Because it is an emotional story and it is not easy to convey the feelings of a helpless and lonely woman. Everything will change when a woman who has to hold on to life for her child after losing her husband learns that the life she lives is not real.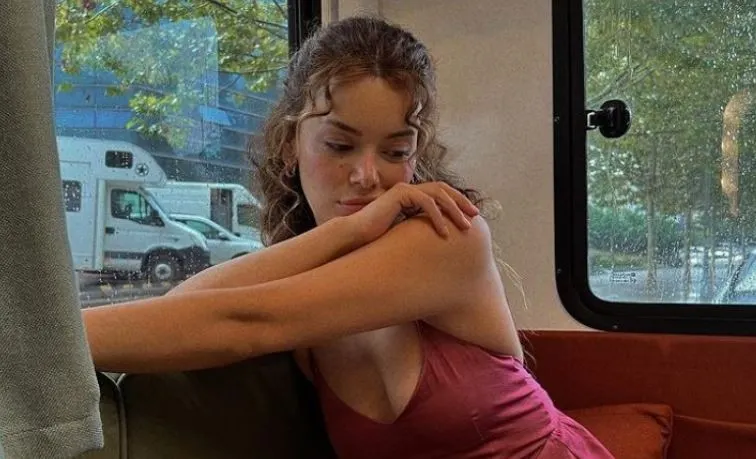 Seray Kaya has to make the audience feel the emotions of the character in this series, which has a very strong story. That's why she takes the stage for perhaps the most difficult role in her career. The character of Şirin in the Kadın's TV series was an emotionless person and it was difficult to portray her. However, Seray Kaya got over it. Now, the famous actress will have a new experience in the character of an overly emotional and extremely fragile female character.
The harmony and energy of the Berk Oktay and Seray Kaya duo in the TV series Bir Küçük Gün Işığı is also very curious. Fans of the series are waiting for the series to start even more curiously after the trailers released.
You can understand from the trailers that it will attract attention with its music. Those who remember the crying scene in Seray Kaya's Kuruluş Osman series will predict that the new series will have a high potential to make those on the screen cry.
Bir Küçük Gün Işığı Özel Tanıtım
🎶 "Kaybolmuşum ben araftayım, ihanetin kavgasındayım…"
Çıkmazların ortasındayım, gün ışığı nerede?"#BirKüçükGünIşığı yakında atv'de! @atvcomtr pic.twitter.com/Q7A2LYZWC3

— Bir Küçük Gün Işığı (@gunisigiatv) August 23, 2022