The series, which has left its mark on Fox TV screens for the last 6 years, has undoubtedly achieved great success. At the end of the sixth season, in June, it was announced that the series will make its finale. However, if Fox TV finishes such a well-rated series, it is not known what it can replace it with.
With the Yasak Elma (Forbidden Apple) series, Fox TV was able to increase the viewing rates, but did not experience such success in other TV series projects for a long time. The TV series of the channel usually last for 1 season or end before completing the second season. But the Yasak Elma is not like that.
As a project that still feels the love of millions even in its sixth season, Yasak Elma means a lot to Fox TV. That's why the channel officials aired another intrigue series called İyilik (Goodness) last season.
The story of the series, starring İsmail Demirci, Hatice Şendil, Sera Kutlubey and Perihan Savaş, is full of deception, intrigue and events. The series, which made a good debut in its first season, was compared to Yasak Elma. The producer of both series is the same. The expectation of Mediapim to achieve the success of the İyilik series, achieved by the Yasak Elma, with a story full of intrigue, did not materialize.
Many people thought that Fox TV wanted to create a similar effect with the İyilik series by copying the starting point of Yasak Elma. Continuing on its way in the second season, the goodness series was also successful in its own way, achieving average ratings among many of its competitors on Friday evenings.
However, creating a second Yasak Elma situation is a big deal and the İyilik series is not capable of meeting it…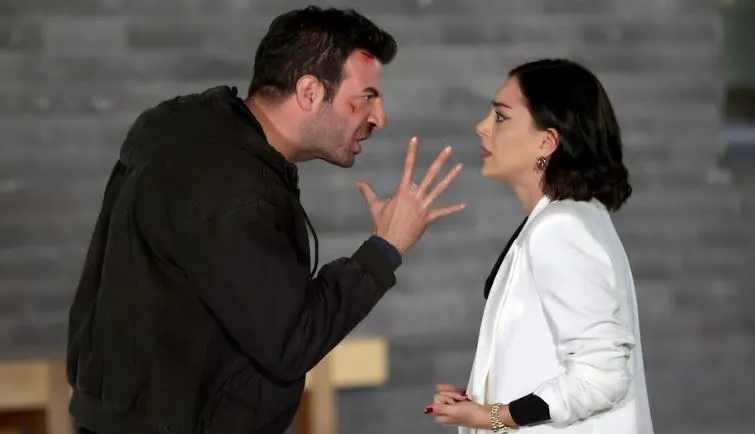 The end of the road was seen for the İyilik series, which weakened in the Friday competition and whose story started to not attract enough attention.
The Fox TV officials' dream of creating the second Yasak Elma effect didn't quite come true. However, it must be admitted that the series of İyilik also attracted a considerable audience to the screen.
As a result, another series ends. There are only two episodes left of the goodness series, which has 25 episodes so far.
It is expected that these two episodes will be broadcast on January 13 and 20, and the series will bid farewell to the screens.
Murat yine şaşırtmadı!😨 #güçbende @FOXTurkiye pic.twitter.com/vsPL1HdVik

— İyilik (@iyilikdizifox) December 30, 2022