Fox TV series Mahkum topped the ratings in a short time. Hayal Köseoğlu, who played Sasha, one of the two extraordinary characters of the Mahkum series, managed to impress the Mahkum audience with her performance.
Mahkum, the winner of the rating, manages to lock the audience on the screen every Thursday evening. The series, starring Onur Tuna and İsmail Hacıoğlu, was so successful that it even managed to displace the Camdaki Kız, which has been the top of the ratings since last season.
One of the reasons why Mahkum is so successful is that there are two very contradictory characters in his story and the performance of the actors who play these characters. İsmail Hacıoğlu, who plays two characters at the same time, twin brothers named Savaş and Barış, has come to the fore many times with his performance.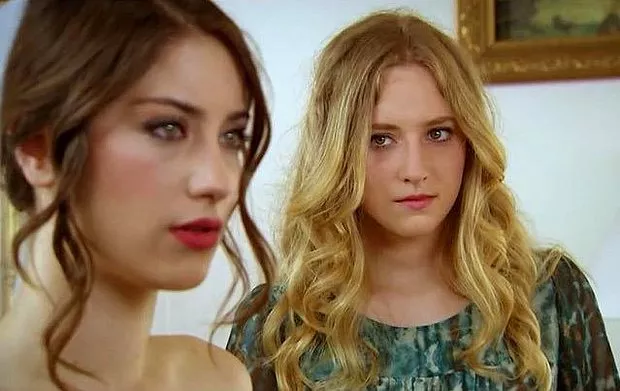 However, there is another character that continues to fascinate the audience. He is Hayal Köseoğlu… We saw the talented actress for the first time in Aşk-ı Memnu as Pelin, Nihal's best friend, a young girl in love with Behlül. Afterwards, she took part in many TV series, but she made her biggest debut with the character of Açelya, which she portrayed in the TV series Mucize Doktor.
Hayal Köseoğlu, who has always played the characters of cute girls, plays a crime machine with no mercy in the series Mahkum. Serial killer Sasha, who is the right-hand man of Barış, played by Hayal Köseoğlu, is a true psychopath.
The legend sasha??
#Mahkum,#HayalKoeseoğlu@KoseogluHayal pic.twitter.com/SaGbMRuisp

— ʟᴏsᴛr̸ (@uoxi9) January 28, 2022
Sasha, who was a hacker, once used drugs, disguised when necessary, and killed people without looking at him, is one of the most striking characters of the Mahkum. Hayal Köseoğlu, who successfully portrays this character, takes a very important step in her career with the role of Sasha.