Experienced actress Goncagül Sunar, whom we watched lastly in the TV series Benim Tatlı Yalanım, is returning to the TV series. Sunar's new project was Show TV's ambitious series Üç Kuruş.
Goncagül Sunar is one of the most experienced names in the TV series world. Goncagül Sunar, who made a big break with her first TV series, was known for her character Goncagül in the TV series Mahallenin Muhtarları, which was shot in 1992 and had a large audience at the time it was broadcast.
After taking a break from TV series and acting in films after Mahallenin Muhtarları, Sunar returned to the screens 10 years later, this time with the TV series Asmalı Konak. She was once again loved with the character of Hayriye, which she played in Asmalı Konak, one of the unforgettables of Turkish TV series history.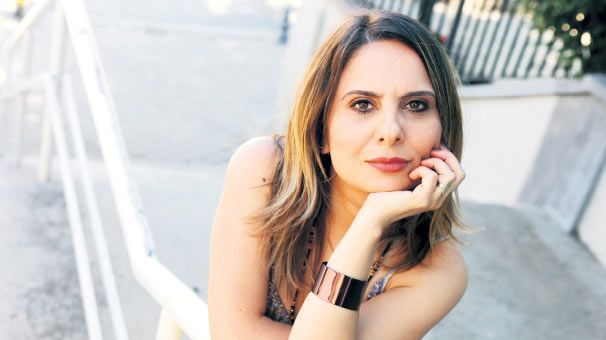 Sunar, who has mainly acted in movies, has so far signed unforgettable characters in TV series such as Çemberimde Gül Oya, Tatlı İntikam, Yol Arkadaşım, Leyla ile Mecnun, Umutsuz Ev Kadınları, Muhteşem Yüzyıl, Kaderimin Yazıldığı Gün, Bir Litre Gözyaşı.
We last watched Goncagül Sunar with the character of Pervin in the TV series Benim Tatlı Yalanım, which was shot two years ago. Sunar returns to the screens with a bomb production after a two-year hiatus on the sets.
The experienced actor joined the team of Üç Kuruş, one of the most ambitious works of this season, of Show TV. Goncagül Sunar will play the mother of the commissioner Efe, played by Ekin Koç in Üç Kuruş. Zafer Algöz, another experienced actor, joined the team along with Sunar. Algöz will also play Nezih, the father of Bahar's character played by Nesrin Cavadzade.