Fox TV's Elbet Bir Gün, which has already started shooting but has been waiting for a while, starts on Sunday. The poster of the new series has been released. However, the audience is hopeless for Elbet Bir Gün.
Although only two months have passed since the start of the broadcast period, Fox TV, which has made three series finals so far, is preparing to bring a new series to the screen. Elbet Bir Gün series, starring Şebnem Bozoklu, Sinem Ünsal and Burak Yamantürk, comes to the screen with its first episode on Sunday, November 7th.
The poster of the new series has been released. The team has also started the countdown for the broadcast. Although the series, which draws attention with its striking subject, is eagerly awaited, the audience agrees that the series will not hold. The reason for this common belief is not the series, but the competitors and the channel on which it is broadcast.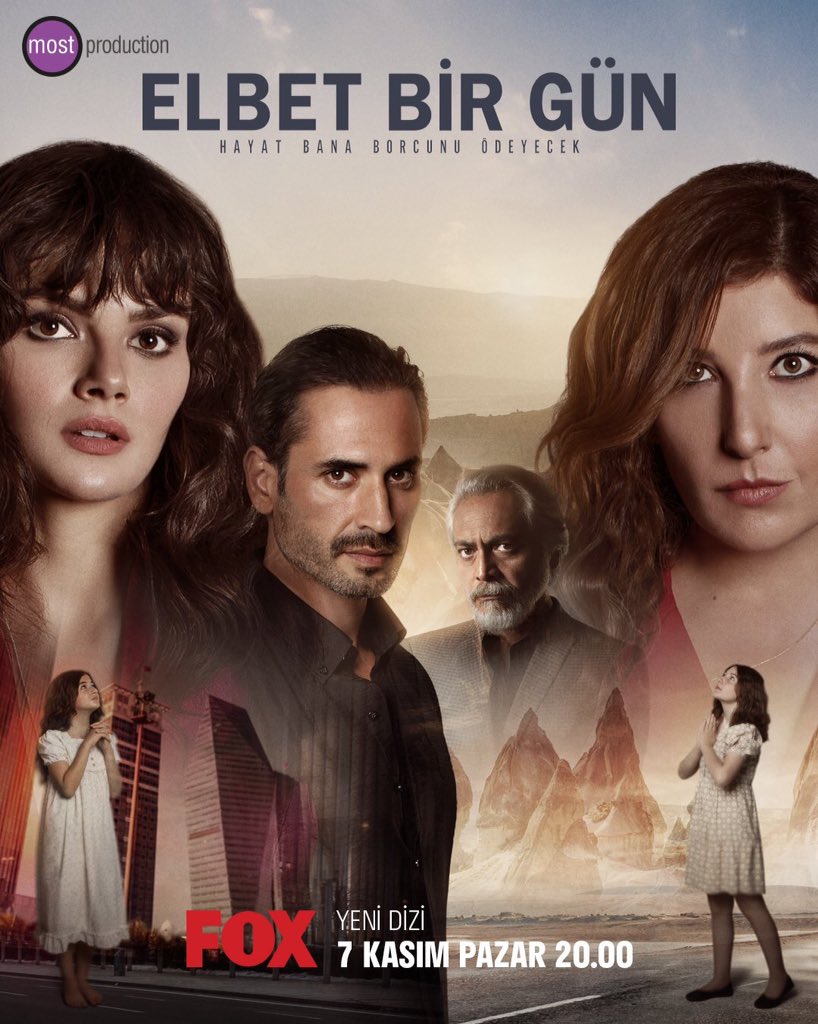 There are two such powerful shows on Sunday evenings that whatever you put in front of them, they row for nothing. The TRT 1 series Teşkilat and the Yargı broadcast on Kanal D are sweeping away all the ratings, leaving nothing to their competitors.
As a matter of fact, the Fox TV series, Uzak Şehrin Masalı, which was broadcast on Sunday evenings, and the Yalancılar ve Mumları, which made their finals this week, met the same end. Both series could not stand against their strong rivals. And the broadcaster channel Fox TV, which did not give much luck, immediately pulled the rope of two series.
All these experiences naturally cause the audience to be hopeless about the new series, Elbet Bir Gün. If Elbet Bir Gün gets a good result in the ratings, it will be a great success. We will watch the story of Nesime and Feride brothers, who make great efforts to survive and protect their loved ones in the TV series Elbet Bir Gün.