Kanal D's summer series Baht Oyunu is over, but the union of its stars Cemre Baysel and Aytaç Şaşmaz has not been forgotten. We have very good news for those who want to see Baysel and Şaşmaz together again, who are partners in the series and carry their partnership to their real lives.
The stars of Baht Oyunu, Cemre Baysel and Aytaç Şaşmaz, will be guests of the "Şarkılar Seni Söyler" program on Kanal D on Saturday evening. Two star actors, Sibel Can, will sing their favorite songs in the program, which was presented by Hakan Altun and Hüsnü Şenlendirici. Aşkın Nur Yengi and Mehmet Erdem will also be guests of the program.
The first episode of Baht Oyunu, shot by ARC Film, met the audience on the Kanal D screen on June 15. The series has been very popular since the first episode, and the main characters Ada and Bora became a very popular couple. Baht Oyunu was a very important step in the careers of Cemre Baysel and Aytaç Şaşmaz.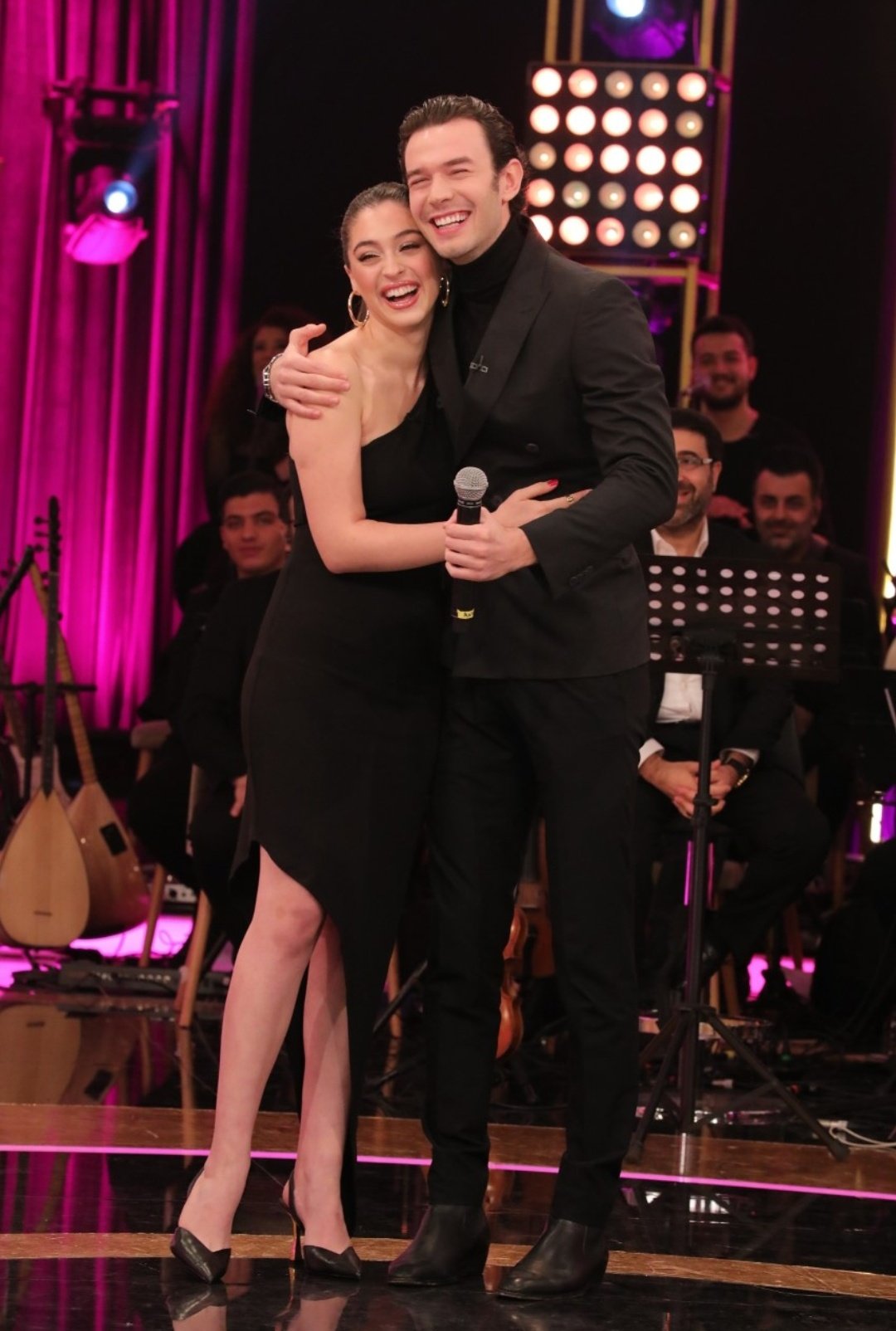 After a very successful summer season, Baht Oyunu made its finale in the 17th episode. However, the leading actors Cemre Baysel and Aytaç Şaşmaz are still not forgotten. Their fans are now looking forward to the new projects of these two actors.
Aytaç Şaşmaz has determined his new project. The handsome actor will star in the movie İlk Göktürk, directed by Alper Çağlar. The film will be the first part of the Göktürk trilogy, which will feature events, characters and motifs from Turkish history and mythology. Aytaç Şaşmaz will portray the character of Istemi Yabgu in the first Göktürk movie. Aytaç Şaşmaz's name is also mentioned in the series İntibah, which will be adapted from Namık Kemal's novel of the same name.
Cemre Baysel is still resting. Instead of taking part in a new series, the beautiful actress opened a YouTube channel. The famous actress will now meet her fans with YouTube videos of various content. On the other hand, it is stated that new offers have come to Baysel and that the beautiful actress is evaluating these offers.