Kurtlar Vadisi created a big event in Turkey when it was first published in 2003. The series, which contained many firsts, consisted of four seasons, and its films were also shot. Kurtlar Vadisi ended in 2005. But their traces were never erased. For those who miss the Kurtlar Vadisi, a similar series is coming from the same producer.
Kurtlar Vadisi started to be broadcast on Show TV on January 15, 2003 with the slogan "This is a mafia series". In addition to being action and drama, it brought a new breath to the world of TV series with its political aspect.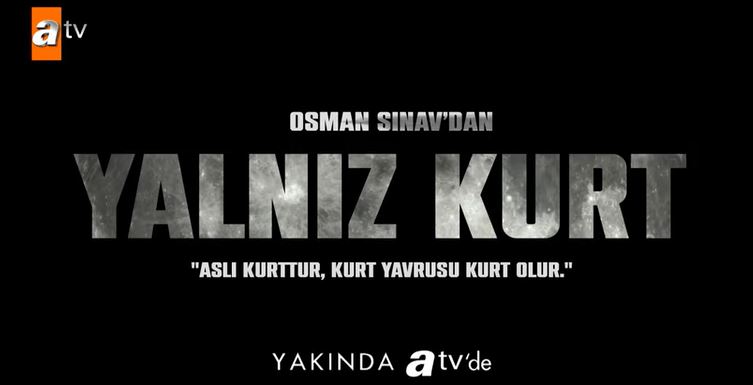 The first three seasons of the series, which consists of four seasons and 97 episodes in total, were broadcast on Show TV. In its last season, it was transferred to Kanal D for 4 million dollars, breaking new ground in Turkish television history. Kurtlar Vadisi ended with the 97th episode aired at the end of 2005 by making a finale.
One of the directors and producer of Kurtlar Vadisi, Osman Sınav and his team did a great job at that time and left a mass of fans of the Kurtlar Vadisi behind them. This mass still has not forgotten the Kurtlar Vadisi.
"Aslı kurttur, kurt yavrusu kurt olur."#YalnızKurt yakında #atv'de!@atvcomtr @yalnizkurtv pic.twitter.com/LBFNd1u2Oz

— Sinegraf Film (@SinegrafFilm) November 18, 2021
Now, a new series is coming, especially for those who cannot forget and miss the Kurtlar Vadisi. The name of the series, which is also produced by Osman Sınav, is Yalnız Kurt. The first presentation of the series to be broadcast on ATV was broadcast on the channel. Presented with the impressive voice of Cihan Ünal, Yalnız Kurt will show what is happening behind the scenes of today's world, just like in the Kurtlar Vadisi.
Names such as Hasan Denizyaran, Cihan Ünal, Kürşat Alnıaçık, Damla Colbay, Polat Bilgin, Deniz Evin and Murat Han will star in Yalnız Kurt. No announcement has yet been made regarding the release date of the new series.