It has been 16 years since the first broadcast of Yaprak Dökümü, one of the most memorable productions in the history of Turkish TV series. However, this unforgettable series has never been forgotten. The series, which has been repeated many times until today, is on the screen again.
Adapted from Reşat Nuri Güntekin's novel of the same name, Yaprak Dökümü series first came to the screen on September 13, 2006. The cast consisted of very strong names. Master players such as Halil Ergün, Güven Hokna, Bennu Yıldırımlar and Bedia Ener were accompanied by young players such as Fahriye Evcen and Gökçe Bahadır.
Fahriye Evcen and Gökçe Bahadır were young actors whose names were not yet heard of back then. In the series, they played Leyla and Necla, the daughters of Ali Rıza and Hayriye Tekin, who could not get along. The fierce fight between Leyla and Necla left its mark on the series.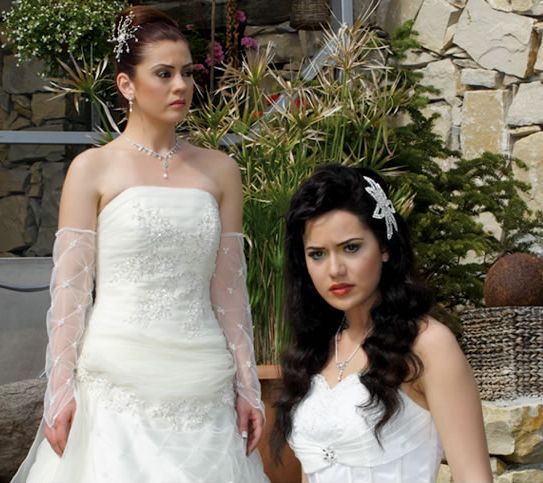 Then a young actress joined the series. This actress, who was still a child, was Neslihan Atagül. Atagül was giving life to Deniz, the stepdaughter of the character of Fikret, played by Bennu Yıldırımlar. Yaprak Dökümü was the first serial that introduced Atagül to the screen world.
Fahriye Evcen, Gökçe Bahadır and Neslihan Atagül became known thanks to Yaprak Dökümü and made the biggest debut of their careers. After Yaprak Dökümü, these three young actors became famous with successful projects. Today, all three of them are Turkey's most famous and successful actresses.
The Yaprak Dökümü series, which tells the sad story of Ali Rıza Bey and his family, who is always on the side of the truth and whose honor comes first, comes to the screen once again. The series, which is watched over and over again, will bring sadness and excitement to the audience.
The replays of the Yaprak Dökümü series will be on Kanal D screen every weekday at 11:00.