After her success in Kuzey Yıldızı series, Aslıhan Güner, who did not take part in the Uzak Şehrin Masalı, has been away from the screens for a while. There is a great opportunity for those who miss the beautiful actress.
Aslıhan Güner had the biggest break of her career with the comedy series Kuzey Yıldızı on Show TV, in which she shared the lead role with İsmail Demirci. She, who played Yıldız, a toothy Black Sea woman with red hair and blue eyes, was very popular with this character.
After the end of the beautiful actress Kuzey Yıldızı, this time she appeared in front of her fans with the uzak Şehrin Masalı series broadcast on Fox TV. This time, Aslıhan Güner, who came to the screen with a drama production, played a character named Umay in this series.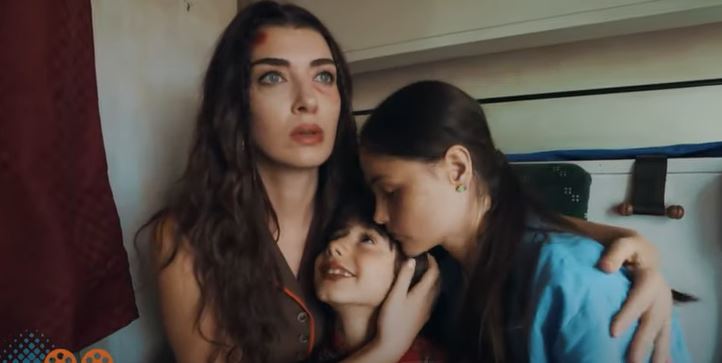 The series, which started to appear on the screen at the beginning of the winter season, unfortunately did not catch on. The Uzak Şehrin Masalı, which had very low ratings, made its finale with its sixth episode. Aslıhan Güner fans were very upset about this situation.
There is a good opportunity for those who want to see their favorite actress on the screen again. Aslıhan Güner will be the guest of chef Arda Türkmen in the program Arda ile Omuz Omuza, broadcast on Kanal D, and will show off her skills in the kitchen. Thanks to the program, Aslıhan Güner fans will also be able to relieve some longing.
Arda Türkmen ünlü konuklarıyla omuz omuza vermeye devam ediyor!#ArdaİleOmuzOmuza Aslıhan Güner'in konuk olduğu yeni bölümüyle pazar 12.00'de #KanalD'de!@arda_turkmen @Aslihangunerrr pic.twitter.com/AOXsTr8amS

— Kanal D (@KanalD) December 2, 2021
Aslıhan Güner, who is still resting at home and taking a break from the sets for a while, states that she carefully examines the incoming productions. The actress wants to appear in front of the audience with a beautiful project. For this reason, Aslıhan Güner explains that she is not in a hurry and will prefer to wait until a good project is found.