Gülsim Ali İlhan, who took the lead role in the TV series Gönül Dağı for 2 seasons and won the love of millions of viewers with the character of Dilek, left the series with the second season finale. The actress, who spent the summer resting, surprised everyone as she left such a successful project. The actress, who is known to have left voluntarily, is now experiencing the excitement of a new project.
It was revealed that Gülsim Ali İlhan was the female lead in the new action series named Avcı (Hunter), named after Uğur Güneş. The famous actress also made a statement about her new project for the first time. Gülsim Ali İlhan will meet with the audience in a completely different project, this time on the TRT1 screen in the new period.
The teams have been working at an intense pace for a while for the Avcı series, which is being prepared by Bozdağ Film, which has signed on important projects such as Kuruluş Osman (Establishment Osman) and Destan (Epic). Can Emre is the director of the series in which Atilla Ergin wrote its story.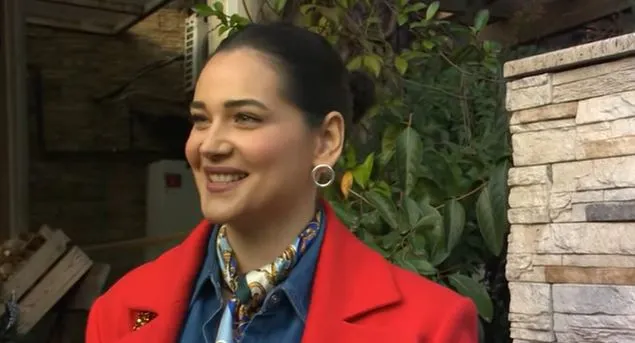 Gülsim Ali İlhan said that the name of the series is Avcı, but there is a possibility that it will change. The actress said, "It's a military drama. But it's so beautiful. I will play a very special role. I will appear in front of the audience with a very strong and beautiful character."
Explaining that she had received special training in using weapons for 2 weeks, the actress said that it would be a good job and that it would be worth the intense training she received.
The fact that the famous actress will return to the screens with a strong female character will also please her fans. It was understood from the words that the actress's acceptance of this series was based on the offer of a very special role.