Colorful posts are coming from the set of Hayat Bugün (Life Today), which is broadcast on Show TV on Wednesday evenings. Each episode of the series, starring important names such as Ulaş Tuna Astepe, Hazar Ergüçlü, Hande Doğandemir and Tansel Öngel, is a storm of excitement.
Hande Doğandemir, who plays the character of emergency doctor Derin, plays one of the most important roles in the TV series Hayat Bugün, which creates a social awareness in terms of reflecting the struggle of doctors to save human life on the screen.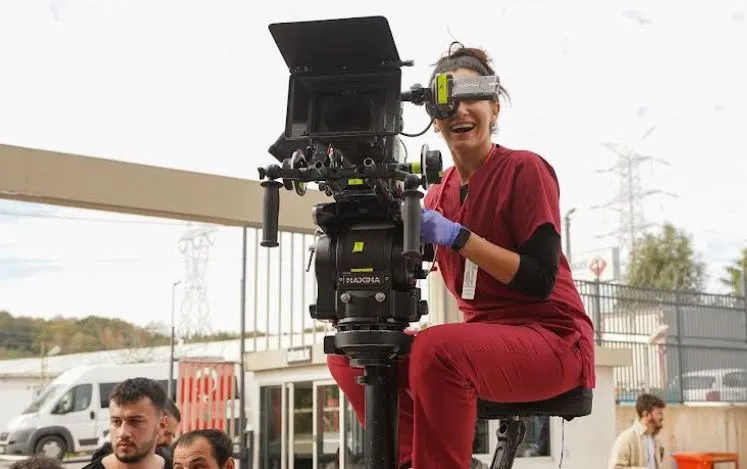 The famous actress gained experience by being in such environments before reenacting what happened in the very busy emergency services of hospitals. In Hayat Bugün, adapted from the American TV series New Amsterdam, the importance of the emergency service is also explained through the character Derin.
On the set, Hande Doğandemir has a very fun and energetic mood. The source of entertainment for his friends, the actress is talented behind the camera as well as in front of the camera.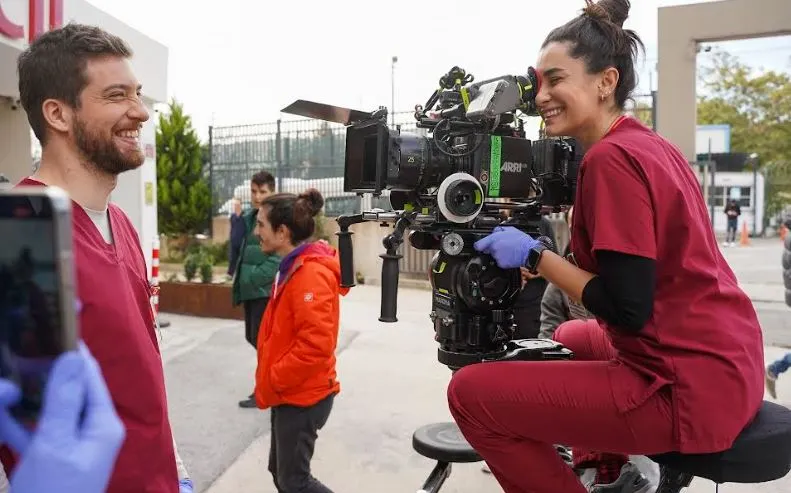 During the shootings on the set, the beautiful actress, who was in front of the camera on the carriage, viewed her co-star. These fun moments on the set were also reflected in the lenses and it was understood once again with these images that the Hayat Bugün  team worked in a very harmonious way on a challenging project.
Stating that the atmosphere on the set was sincere and energetic despite the intense shooting, Hande Doğandemir also said that emotional moments await the audience in the new episodes of the series.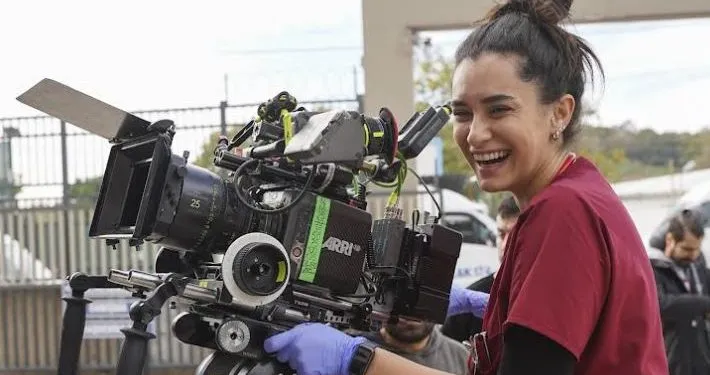 With its impressive story and strong staff, Hayat Bugün continues to be broadcast on Show TV every Wednesday at 20.00. Although the ratings were slightly lower than expected, a large audience began to embrace the project.