Famous actress Hande Erçel gained millions of fans all over the world with her TV series Sen Çal Kapımı… Hande Erçel, who is number one among the actors in this field in Turkey with 26 million Instagram followers, is in talks for a new project. …
It is not yet clear how this project will work. Answering journalists' questions after meeting her close friend Burcu Özberk, Hande Erçel confirmed the news that she had received an offer from Disney Plus.
The famous actress was one of the actresses that the famous American company considered for the Turkey operation. Details of meetings with Pınar Deniz and Hande Erçel and agreement in principle for new projects were reflected in the press… After the attacks of Engin Akyürek, Aras Bulut İynemli and Can Yaman, Disney Plus officials turned to female actors.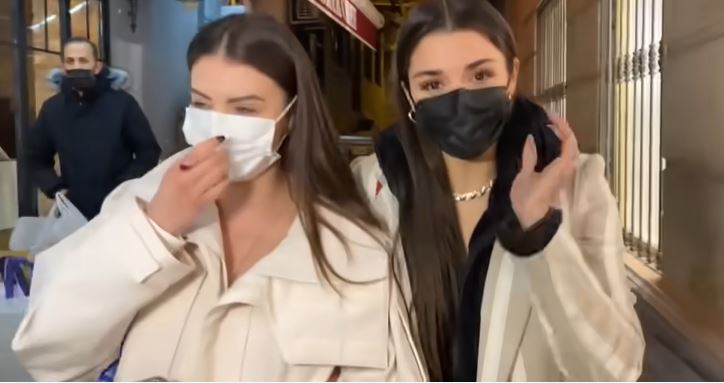 It has been talked about for a while that the talks with Pınar Deniz, Hande Erçel and Hafsanur Sancaktutan continue, and Demet Özdemir joins these names.
Hande Erçel was the first person to confirm this meeting. The actress stated that no deal has been made yet, and that it is unclear what kind of project she will take part in.
The actress, who has been resting for a while, survived the coronavirus at the beginning of the year, and among the offers she received, she brought Disney Plus to the fore.
Hande Erçel's words, "It's still in the speaking stage, if anything is clear, we'll tell you" confirmed the allegations. In addition, the actress stated that she did not know what kind of project it would be, and confirmed the news that a preliminary meeting was held for now.
It should not be surprising if the famous actress comes to the fore with news that she will soon take part in a very ambitious project for Disney Plus.