One of the most ambitious productions of the new season on Fox TV screens, the Bambaşka Biri (Another One) series stands out. The strong female role that Hande Erçel fans are eagerly awaiting seems to impress a wide audience.
The struggle of a female prosecutor, who is trying to build a brand new life order by leaving behind her messy past, will be a new acting test for Hande Erçel.
The famous actress, who is preparing to surprise her fans by playing the role of an effective prosecutor in the role of a strong woman, took on one of the most curious roles of the new season.
The new promotion of FOX's new series, Bambaşka Biri, which made a splash with its first promotion, was also released. You can understand from the posts on social media that Burak Deniz and Hande Erçel have a very good harmony and that the screen energy is strong.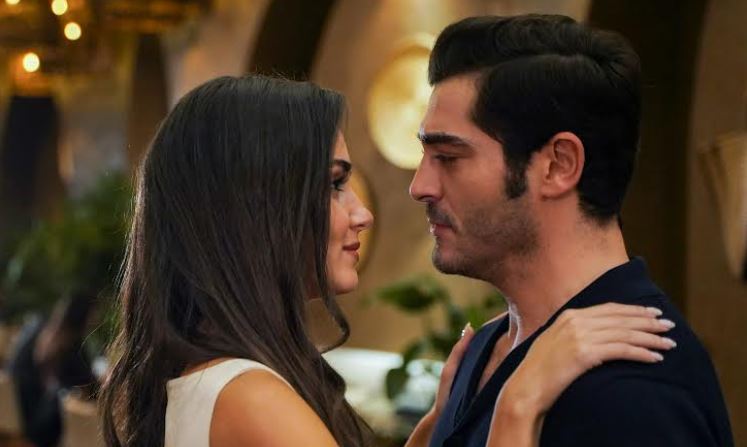 The story began to emerge gradually in the new promotion of the series, which brought together successful actors Hande Erçel and Burak Deniz after years.
The popular lead duo, who came together in the romantic comedy series Aşk Laftan Anlamaz, will now show a great struggle for the rating again in a strong drama series.
The brutal murder of Hamdi Atilbay in the forest crosses the paths of young prosecutor Leyla, who wants to leave her messy past behind and now establish a new order, and Kenan, an ambitious journalist who has a regular and famous life.
Let us remind you that Burak Deniz will play the character of Kenan Öztürk, one of Turkey's most famous news anchors.
Hande Erçel, on the other hand, is coming to surprise with the character of Leyla, the fierce and daring prosecutor.
While Neslihan Yeşilyurt, who has signed the record-breaking TV series, sits in the director's chair of "Bambaşka Biri"; Ethem Özışık, the screenwriter of the successful TV series, is writing the screenplay.
The cast of Bambaşka Biri, which will meet the FOX audience with its first episode on Monday, September 11, also includes the following actors:
"Cem Davran, Menderes Samancılar, Ferit Aktuğ, Begüm Akkaya, Berrin Arısoy, Muttalip Müjdeci, Gülçin Hatıhan, Aslı Orcan, Uğur Uzunel and Polen Emre."