Eser Eyüboğlu, who plays the character of Selami Ferses in the TV series Gönül Dağı (Gönül Mountain), has been playing one of the most colorful characters on the television screen for 3 seasons.
The actor, who was born in Trabzon in 1984, took part in different projects both in cinema and on television before the series Gönül Dağı, where he had an important experience.
Eser Eyüboğlu, who stepped into the sets with the character of Necmettin in the TV series Doksanlar (Nineties), published in 2013, has been involved in comedy roles in movies for a long time. The actor, who also made himself popular with the character of İsmail in a comedy series called Şevket Yerimdar, also attracted attention with the character of Dursun in the project named Ege'nin Hamsisi.
Eser Eyüboğlu's influence on everyone was realized with the character Selami in the Gönül Dağı series, which started in 2020.
Despite the allegations that he will leave the series last year, Eser Eyüboğlu, who is still one of the most important names of this project, does not fall off the agenda with the songs he sings.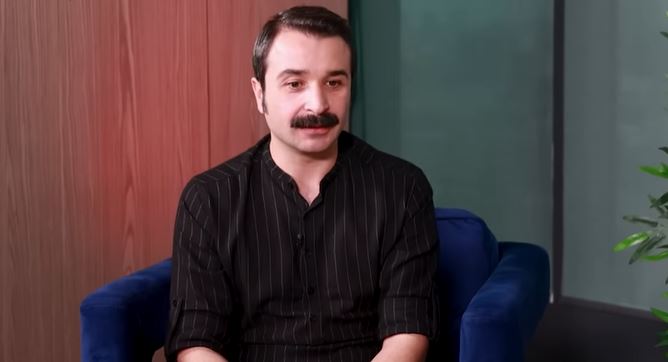 The videos of Eser Eyüboğlu's songs in the series Gönül Dağı have been watched millions of times on Youtube. The actor touched on this issue in his interview on Sabah newspaper's Youtube channel:
"Some are exclusive to the show, some are anonymous. I have also written. As long as this character is present, I think they will make such surprises. Our screenwriters know the script part of the job. Together with the producer, they decide how the work will be watched. It surprises me, too, and I like it."
Eser Eyüboğlu said that he did researches when such scenes came and that he took the recordings himself, and that he also has a room where he can take professional recordings.
The actor said, "Actually, it's very important here, people react well to the work you do. This gives you enthusiasm. You embrace the work you do with hope. That's why it's a pleasure for me to receive positive feedback. It also contributes to the series," he said.