Ben Bu Cihana Sığmazam (I Can't fit in this World) series, in which Oktay Kaynarca plays the leading role and makes a big claim as a producer, continues to give successful exams in the rating race on Tuesday evenings. The series, which stands out with both action and drama scenes, also draws attention with its cast in the form of a mix of experienced names and young actors.
Mina Derman, who plays the character of Suna in the story of the series, is one of the prominent young names. Suna, who attracts the attention of the audience as the daughter of the characters of Algeria and Leyla, makes great efforts to become a family again. Mina Derman was also very impressed by this situation in the story of the series as an actress.
Mina Derman expressed how the return of her father, Cezayir, in the story, affected her with these words: "It was an emotional scene. Anyway, I get emotional in all the scenes where Suna tries so hard to bring her parents together. Because I am very aware of that effort and I think the audience is very aware of it. I also see it in the comments. There is already an audience that likes the harmony of Cezayir and Leyla. The kids work so hard to bring these two together, something that appeals to the audience."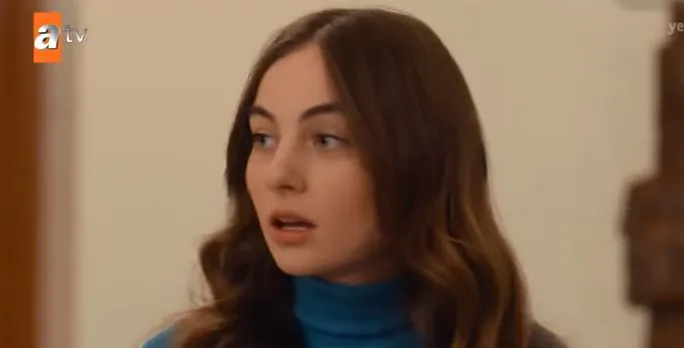 Mina Derman, who closely follows the comments made by the fans of the series on social media, can successfully reflect the mood of the Suna character she plays. Underneath this, the young actress feels as if the character is alive and reflects it on the screen. This shows the success of the actress.
Mina Derman said, "Mom and dad haven't been together for so many years, and now dad has come and Suna wants them to be together. This is an emotional situation in itself. We are happy to be able to make you emotional, but that's what we want to do anyway," she is aware of the fact that the audience is affected by this effort to be a family.