Sıla Türkoğlu, who plays the character of Doğa in the Sıla Türkoğlu (Cranberry Sherbet) series, is among the prominent young talents of the last period. Sıla Türkoğlu, who is frequently in the top 3 among the most talked about female actors on social media, has increased its popularity exponentially, with the effect of the series' very successful ratings.
Sıla Türkoğlu fans are very active on social media platforms, and this not only increases the awareness of the actress, but also causes the rapid expansion of her fan base abroad.
Despite all the difficulties and differences, the character of Doğa in the series took the risk of marrying Fatih and is struggling with many problems. Of course, those who watch these problems from the screen also naturally ask, "Can love overcome everything?" was asked the question.
Answering questions from her fans with her partner Doğukan Güngör, Sıla Türkoğlu thinks about this issue as follows:
"Again, I don't have a clear answer to that. It can change… I used a phrase against love, which was misunderstood. This too was misunderstood. I'm in love with that feeling, I love how it makes you feel. But it doesn't have to be an individual. My profession, person, I am more spiritual side. That's how I look at love."
The famous actress stated that some may think that there is a love between them, and that they are friends and that there is no love between them.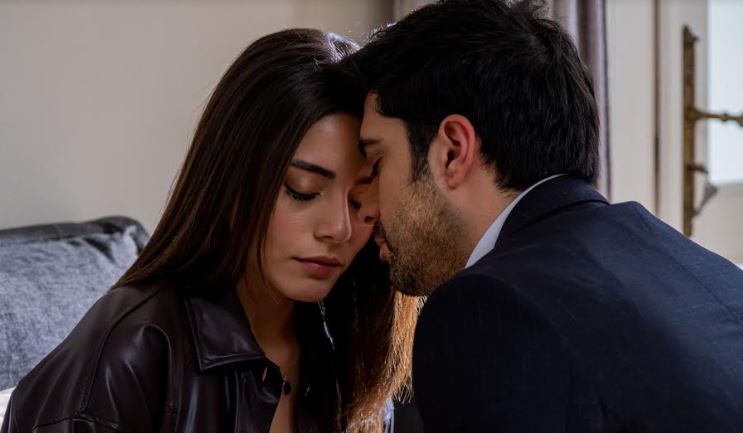 Giving the information that these never happen when she makes plans, the young actress said that she does not have a formula to overcome the difficulties that she encounters, but that even though she always has problems, much bigger opportunities come before her.
Sıla Türkoğlu, who said that they sometimes laughed but sometimes got angry while shooting the fight scenes with her partner in the Kızılcık Şerbeti (Cranberry Sherbet) series, made a humorous reference to her partner Doğukan Güngör by saying, "Sometimes I want to beat you."
Expressing that she is very pleased to have Doğukan in her life, the actress said, "He added a lot to me in a short time. People think we are lovers. No, we are not, we are two friends," she said.